Virgin America airlines app takes flight this summer, featuring booking and Spotify playlists
1

Virgin America's app looks modern and promising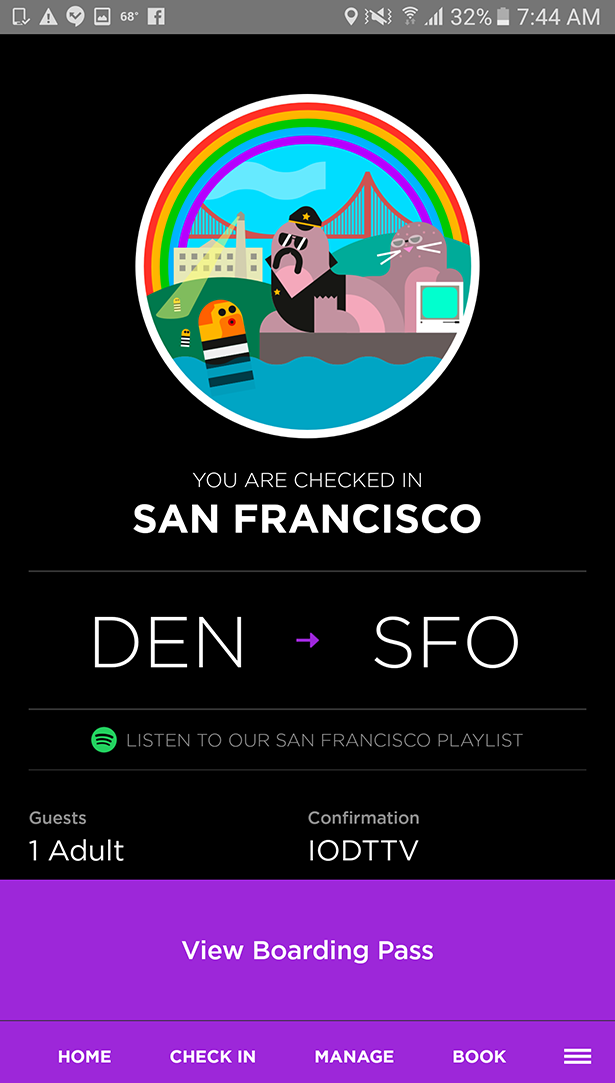 Screenshot showing the post check-in screen
Virgin America airlines announced the upcoming launch of a brand new mobile application. The Virgin America app will be released as beta version for Android and iOS in the coming weeks. Users eager to test-flight it can already sign up on Virgin's website (
link
).
Inspired by the airline's streamlined and intuitive website, the app aims to make the travel experience – from booking to check-in and beyond – as easy and quick as possible, letting users instantly book flights, check in, and access their mobile boarding pass. They are also treated to real-time flight alerts and the option to check their Elevate points balance.
Moreover, the app integrates with Spotify to bring a soundtrack for users' trips. There are Spotify-driven "Mood Lists" for different cities, so users can simply tap the Spotify button after checking in and hear songs associated with their location.
Virgin's app certainly looks very promising and true to the company's vision. Virgin is known for a pleasant, personal flying experience with extras such as touch-screen entertainment, powered outlets, mood lighting, and Wi-Fi on every flight. Following the beta test, the app will be available on Android and iOS later this summer.