Verizon will let you send the gift of data as a holiday present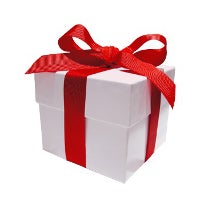 Don't know what to get that hard to shop for Verizon customer on your holiday shopping list? How about giving him or her the gift of data. Thanks to an update taking place to the Verizon Messages app on Android, you will be able to go to the eGift Catalogue section of the app, and purchase 1GB of data for $10 to send as a gift. The money is charged to your Verizon Wireless account.
The recipient of your largesse will receive a text message containing a link. Once the link is clicked, the 1GB present can be redeemed. If you don't use the Verizon Messages app, you can go online and sent the gift from your account. If you send the gift this way, the recipient will be able to redeem the 1GB of data through a text message, or the next time they access their Verizon account online.
Regardless of how the gift is sent, you will be able to include a personal message with your gift. And unlike a new tie or an ugly sweater, this is a gift that will be used. That extra GB can be employed to stream a movie, or a television show, listen to music or play a video game. Imagine how easily you can cross out names on your shopping list by sending them some Verizon data this holiday season.
This is such a great idea for the holidays that we are surprised that Verizon is the only carrier to allow its customers to send or receive data as a gift. Actually, we wouldn't be surprised to see T-Mobile slap some sort of name like #DataGift on it and quickly offer it to its customers.
source:
Verizon
via
Engadget