Verizon updates Samsung Galaxy S6 edge+, Galaxy Note 5 with Barcode Beaming Service, more
2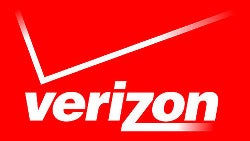 Major carrier Verizon has just released new software updates for two Samsung flagship smartphones, the Galaxy S6 edge+ and Galaxy Note 5.
Both updates are pushed OTA (over the air) in waves, so it might not be available to everyone at the same time. According to Verizon, in order to download the updates users should make sure the battery is fully charged.
The main addition to the phones' software is the Barcode Beaming Service. It's available for both the Galaxy S6 edge+ and Galaxy Note 5.
The Barcode Beaming Service is supposed to improve or correct the recognition response due to varying brightness levels and screen glare. It can be easily used on digital coupons, membership and loyalty cards, as well as tickets and library cards. You must have supported apps installed on the phone, such as Samsung Pay or Beep'n'Go.
Software update
MMB29K.G928VVRU2BPG5
for Samsung Galaxy S6 edge+ brings OnCircle, a new addition to People Edge, which should provide ways for more varied communication. Doodles, short video clips, emoticons and even touch effect have been added.
The Amazon Music application has been removed, but Verizon will be adding an Amazon widget, so users can access Amazon apps much faster.
Both flagships will also get three new ways to use Contacts. The first one is "profile sharing" and does exactly that, it allows users to share profiles, but also images as well. The second one, "simple sharing" adds the ability to share files of up to 1GB.
Last but not least, "event sharing" is supposed to allow users to share events by simply inviting their contacts to join them. Moreover, these contacts that have been invited will also be able to add their own video and images.
It's also worth noting that both updates can be download either via Wi-Fi or Verizon Wireless' network connection.