Deutsche Bank analysts say BYOD promotions from rivals could negatively impact Verizon
14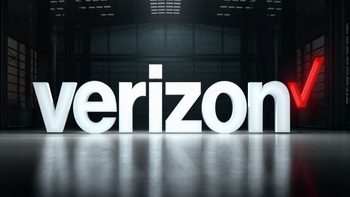 Most phones these days are purchased using an installment plan, and this is leading consumers in the U.S. to hold on to their daily driver for longer periods of time. As a result, smartphone owners are more apt to bring their current phone with them when switching wireless firms. Analysts working for Deutsche Bank say that the next big trend in wireless will be "Bring Your Own Device" (BYOD).
In a note to clients, the global bank says that big stateside carriers like Verizon could see higher churn rates as rival wireless operators start promoting BYOD plans. The Deutsche Bank analysts pointed out that in a promotion aimed at Verizon subscribers, those who bring their own phone to Sprint receive one free year of unlimited service from the nation's fourth largest carrier. The report also notes that customers carrying their own phone make up approximately 10% of activations at AT&T, and have hit the mid-teens at T-Mobile. According to brokerage house Cowen and Co., the percentage of post-paid subscribers who hold on to their handsets for two years or more has risen to 34.1% from 23% three years ago.
It might be too early for the BYOD trend to affect Verizon's churn rate. We should get the latest figures tomorrow when the company reports earnings for the fourth quarter of 2017. Scotiabank Equity Research analysts told clients to expect Verizon to report postpaid phone net additions of as much as 300,000 for the fourth quarter of 2017, versus 167,000 last year.
source:
FierceWireless