Verizon rolling out security patch to Nexus 6 on September 12
2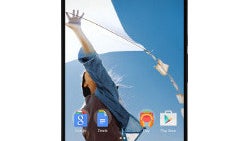 It looks like Verizon plans to roll out a new software update for Nexus 6 tomorrow, but the carrier hasn't offered any details on the upcoming update yet. However, it's hard to believe that Verizon is going to push the highly-anticipated Android 7.0 Nougat update for Nexus 6 just yet.
As many of you who own the Nexus 6 most likely know by now, Google has yet to release Android 7.0 Nougat for this particular smartphone. The Android N factory images for the Nexus 6 haven't been published, so Verizon is unlikely to be the first to provide the update to its customers.
This leaves us with just one other possibility, Verizon might start rolling out the September security patch to Nexus 6 devices. According to the carrier, the update should be pushed on September 12, but it might take a few days to propagate to all Nexus 6 devices.

Even though there's a slim chance that Verizon will release Android 7.0 Nougat for Nexus 6 at the beginning of next week, we doubt that will happen before Google publishes the factory images.
All in all, it's always good to have these security patches delivered as fast as possible, and the fact that Verizon is among the carriers that provide these maintenance updates means there's hope for Nexus 6 owners that they'll be getting the Android 7.0 Nougat upgrade as soon as Google releases it.