Verizon to make changes to its prepaid plans starting February 20th; switch and get a $50 credit
3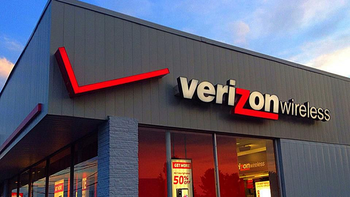 Starting next Tuesday, February 20th, Verizon will be making some changes to its prepaid plans. For those who need just enough data to stream a little music and check their emails, a new entry level plan is being added. Priced at $30 a month, you can have unlimited talk and text plus 500MB of data. The rest of the line up includes unlimited talk and text plus 3GB of data for $40, 7GB of data for $50 and 10GB of data for $60. With on-time payments, you can carryover unused data for one month. Add additional data using the My Verizon app.
Big Red is also improving its Prepaid Unlimited service. Along with unlimited talk, text and data, starting on February 20th the plan will include 3G mobile hotspot (with hotspot/tethering speeds up to 600Kbps). And the price of Verizon Prepaid Unlimited is coming down to $75 a month from the current $80.
And wait, there's more! Travel Pass is coming to Verizon Prepaid. For only $5 per day, your Verizon plan becomes portable and travels with you on certain eligible handsets. You are charged only for the days that you use your handset.
If you move from your current carrier to a Verizon Prepaid plan costing $50/month or more, and take your number with you, Verizon will give you a $50 credit. The credit will hit your account after two monthly payments are made.
If interested, visit your local Verizon retail location, or check out the carrier's prepaid website by clicking on this
link
.
source: Verizon