Verizon now adds BOGO Half Off to its Pixel 2, Pixel 2 XL 50% trade-in deal
11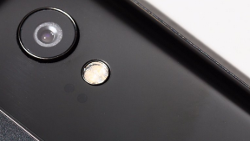 Verizon has turned its 50% off trade-in deal on the Google Pixel 2 and Google Pixel 2 XL
into something even better. In addition to getting 50% off one
Pixel 2
or
Pixel 2 XL
handset with a trade, you now have the opportunity to get a second Pixel 2 or Pixel 2 XL priced at half off. There are 13 handsets that Verizon will accept in trade in exchange for the original 50% discount on either one of the two new Pixel models. The discount is applied to your bill in the form of monthly credits over 24 months. For the Pixel 2, that works out to $13.54 a month over 24 months. For the Pixel 2 XL, the monthly credit is $17.71 over 24 months.
The 13 handsets that you can trade in to Verizon for 50% off a Pixel 2 or Pixel 2 XL include:
The new addition to the deal requires you to purchase a second Pixel 2 or Pixel 2 XL using a device payment plan. Your payment (which is the current price of each phone divided by 2) is split into 24 monthly payments. Keep in mind that in both halves of the deal, bill credits don't begin for two to three billing cycles.
This deal expires on November 22nd. If you've been thinking about picking up one of the new Pixel handsets from Verizon, now would be a very good time to do so.
source:
DroidLife