Verizon may launch limited edition Samsung Galaxy S4
8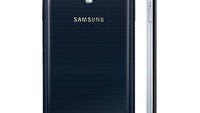 Having a phone that's extremely popular
does
have its drawbacks, as insignificant as they may be. One of them is that you end up owning a phone that millions of other people have, and it's often even in the same color. The
Samsung Galaxy S4
, for example, has
sold over 10 million units already
, with many more to fly off the shelves over the following months. That may not bother some people, but those who like the feeling of being unique might be a bit annoyed by that.
If rumors are to be trusted, Verizon is working on a solution of sorts to the aforementioned issue – a limited edition Samsung Galaxy S4 smartphone is said to be coming to Big Red in the near future, allowing one to better express their individuality. Judging by what we see in the image below, this Samsung Galaxy S4 variant will be offered with a customized back plate, paired with a matching wallpaper for the user's home screen. The designs appear to be provided by Kidrobot, which sells designer toys, apparel and accessories in partnership with talented designers from around the world.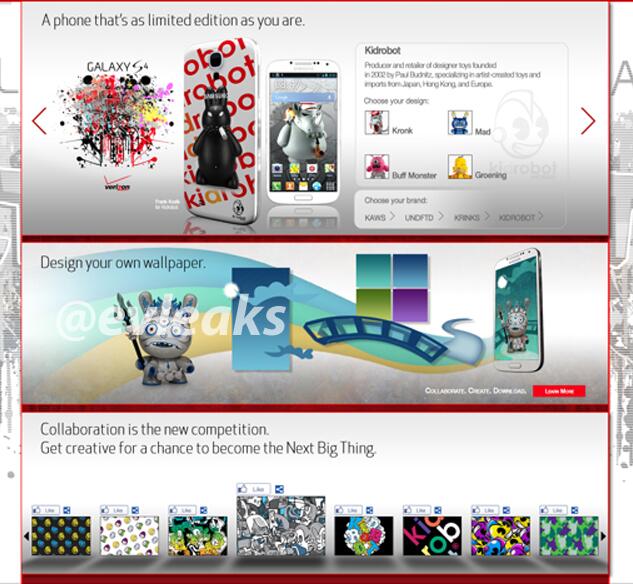 Limited edition Samsung Galaxy S4 coming to Verizon?
Our tipster also mentioned that this limited edition Samsung Galaxy S4 variant will have its own moniker, although we don't yet know what that is going to be. Whether the device will be any different on a hardware level from the S4 on sale today is not known. Buyers will have a selection of designs to pick from when ordering one of these limited edition Samsung Galaxy S4 smartphones, but custom back covers for the device won't be offered on their own. Would anyone of you, guys, be interested in getting one of these?