Verizon looking to hire a manager of LTE roaming with Western Europe and Canada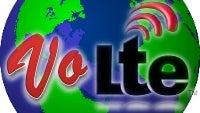 Hey, LTE is still in its infancy and everyone is using their own spectrum - Verizon and AT&T different layers in the 700MHz range, Canada 2100MHz and Europe 800/2600MHz, depending which neck of the woods you are in.
Still, Verizon has posted a job for a "
Global LTE Roaming Manager - Canadian and Western European Countries
", indicating that at some point we will be globetrotting between LTE networks. And not in a distant future at that - the position is looking at a 3-5 years timeframe to build carrier relationships and figure out the interoperability issues.
And there are many of those, apart from the MHz conundrum - the other carrier might be using IMS with VoLTE for the talking part, or switch to HSPA+ when a phone call has to be made like AT&T does, or just us Skype, and it all has to somehow work, so the LTE Roaming Manager better be well paid. Read the job description below for the nitty-gritty:
The Manager of Global LTE Roaming is accountable for supporting the overall marketing plan to bring global LTE roaming for Verizon Wireless customers traveling overseas and also laying the groundwork for inbound LTE roaming. This position will focus particularly on the Canadian and Western European markets. The overall goal of this position is to drive global roaming revenue growth, ensure a best in class experience on international LTE networks, increase inbound roaming revenues, and drive Verizon's overall LTE strategy across the both noted global footprints. This position will require an understanding of LTE, principles surrounding wireless roaming, device planning and roadmaps, and key interfaces with both internal and external stakeholder groups. This is a unique opportunity to gain global experience and understand how Verizon Wireless can capitalize on its LTE footprint for the next 3-5 years. This position will require some international travel as LTE roaming relationships are developed.

• Lead the strategic planning for Global LTE Roaming within the Canadian and Western European footprints. • Support inbound and outbound LTE carrier discussions with a focus on building carrier relationships• Support delivery of a 'go to market' package for global LTE roaming and deliver to carriers overseas to drive roaming relationships• Understand and leverage long term LTE network planning to take advantage of inbound and outbound roaming opportunities• Promote IMS/VoLTE/RCS through direct carrier meeting or support at industry conferences• Expand the international LTE roaming footprint through compelling negotiations• Identify industry trends and developments to ensure Verizon Wireless can effectively compete with new technology developments and competitors.• Lay the groundwork to deliver a best in class global LTE services that meet and exceed market demands• Lead discussions and negotiations with a large number of carriers concurrently• Prepare regular status reports for both the Global Services team as well as senior leadership when required to read out on the status of roaming plans and negotations• Assist in managing carrier relationships and applicable contracts where LTE is a major component• Drive additional inbound and outbound roaming revenues, assuring a long term profitable position• Assist in decisions on all group administrative and operational matters that have significant impact on the overall success of growth and revenue.• When required, meet with carriers in their home market or represent Verizon Wireless at required international and domestic conferences focusing on LTE roaming.
source:
Verizon
via
IntoMobile