Free Stadia Premiere Edition now available for Verizon 5G Home customers
0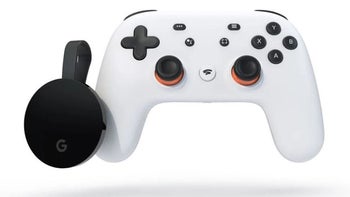 Early this year
, Google and Verizon teamed up to offer new Fios Gigabit customers Stadia Premiere Edition for free. This week, Verizon announced it has extended the offer to its new and existing 5G Home customers. That's what the
headline
says, but we wouldn't be surprised if the deal would only be available for new 5G Home customers.
What's certain is that if you're a new Fios Gigabit or 5G Home customer, you will certainly benefit from this offer, which includes a 3-month of Stadia Pro trial, a Stadia controller, and a Chromecast Ultra.
Anyway, the new deal is available for 5G Home customers starting this week and through July 21. However, you must be sure that your 5G Home will be installed by August 22, otherwise, you'll miss the deal. Of course, the offer is valid while supplies last and may be canceled at any time.
Google sells Stadia Premiere Edition for $130 in the United States, but after the 3-months trial, you'll have to pay $10 per month for the Stadia Pro subscription. The latter will give you access to free games each month, and various perks such as support for 4K HDR gaming and
5.1
surround sound.