Verizon announces $30 upgrade fee for existing subscribers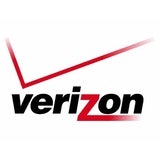 Verizon customers, we really hate to be the ones to bring you the following news, but we have to do it anyway. Effective April 22, all Verizon subscribers who want to upgrade to a new device, be it a smartphone or a tablet, prior to the expiration of their 2-year contract will be required to pay a
$30 upgrade fee
.
"This fee will help us continue to provide customers with the level of service and support they have come to expect which includes Wireless Workshops, online educational tools, and consultations with experts who provide advice and guidance on devices that are more sophisticated than ever"
, states Verizon on its web page in an effort to make the news seem less frustrating than it is.
Speaking of upgrade fees,
AT&T doubled its upgrade fee to $36
not long ago citing the costs of selecting and activating the phone that they decide to upgrade to as the reason for the increase. It had been 10 years since the carrier introduced any changes to its upgrade fees.
Verizon advises those customers who want to avoid the $30 upgrade fee to consider taking advantage of the carrier's eco-friendly trade-in program.