Verizon and T-Mobile are updating Samsung's newer flagships to the Android security patch for July
4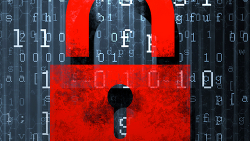 Verizon is now sending the July Android security patch for the
Samsung Galaxy S7
and
Galaxy S7 edge
, the
Galaxy Note 5
, and the
Galaxy S6 edge+
.
In the Uncarrier camp, T-Mobile users rocking the Galaxy Note 5 and Galaxy S6 edge+ are now seeing the same update; T-Mobile has already updated the S7 and S7 edge to the Android security patch for the month of July.
It looks like Big Red has made a habit out of quickly releasing the July security patches for Samsung's newer flagship smartphones. Last month, Verizon's Samsung Galaxy S7 and S7 edge received the Android security update for the month of June on the 8th of the month.
This time around, more days have passed in the month but the urgency is still acceptable given Verizon's record. The unlocked Samsung Galaxy S7 and S7 edge received their July Android security update a few days ago, along with a number of Samsung's more modern smartphones.
It doesn't like the update that Verizon is now sending to its variants of the S7, S7 edge, Note 5, and S6 edge+ contain anything else than the July patch. T-Mobile says that bug fixes are included in the OTA it is now pushing to the Note 5 and the S6 edge+.
Is anyone surprised to see that Verizon and timely smartphone updates can now be used in the same sentence without jumping into the realms of fantasy?