Verizon activated 4 million iPhones in Q1, more than half its total smartphone sales
29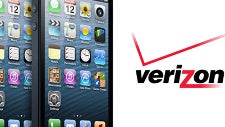 Verizon Wireless has activated 4 million iPhones in the first quarter of the year
, a 25% increase over its iPhone activations last year and more than 50% of the total amount of smartphones it sold.
Verizon sold 4 million iPhones out of 7.2 million smartphones in Q1 2013. This comes after the carrier sold a record shattering 6.2 million iPhones out of 9.8 million smartphones in Q4 2012.
Interestingly, while iPhone sales grew over the year, looking at the consecutive quarters, you'd see that Android's percentage of smartphone sales is actually higher in the first trimester. Last quarter Verizon CFO Fran Shammo admitted the remainder of smartphones (non iPhones) were mostly Android devices and we have no reason to believe something has changed in Q1 2013.
As to iPhone sales, the carrier is saying half the iPhones it sold were on 3G and the other half were 4G LTE ones. This would mean a rough 2 million iPhone 5s sold by Verizon in the first quarter.
source: Verizon Wireless