Verizon Google Nexus may be getting Android 4.1 before release
28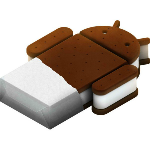 Leaked screenshots show a Verizon Galaxy Nexus which has gotten an OTA update bringing Ice Cream Sandwich to version 4.1, and some believe this may be the last update before being released. We won't be as quick to judgement on that.
The major component of the Android 4.1 OTA is an update to the phones baseband radio, which should improve the reliability and stability of
showed you yesterday
.
The idea is that this update proves that Verizon has finished its carrier testing and bringing the phone to 4.1 will pave the way for its release on the network. We haven't seen anything that would prove that theory to be true, but it definitely sounds nice.
As always, we know you are all angry with Verizon over the handling of this release, but we would strongly urge you to not vent into our comment thread. Instead, contact Verizon directly either through its website or Facebook page, and voice your anger in a constructive way. Be strong everyone, the Nexus will be released eventually.