Verizon Galaxy Nexus passes through the FCC
18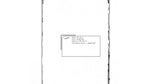 Many look at devices passing through the FCC as a sign that those devices are nearing release on the market, but that's not exactly true. FCC certification does mean that a device can be sold in the US, but really doesn't say much about how close a release date may be.
So it goes with the Verizon Galaxy Nexus, which received its FCC certification today. The Nexus was listed in the filing as SCH-i515 and includes everything we expect in the Verizon variant, including a CDMA/EvDO 3G radio on 850 and 1900 MHz bands as well as LTE, dual-band 802.11n WiFi support, Bluetooth and NFC.
It may not point to an actual release date, but at least seeing the Verizon Galaxy Nexus pass through the FCC let's us know that the CDMA/LTE Verizon Galaxy Nexus can officially be sold in the USA. We know that the Nexus will hit Europe on Thursday, and it seems likely it will launch on Verizon in time for Black Friday, but unfortunately, we still don't have confirmation on that.
Recommended Stories