Verizon Cloud offers up to 125GB of storage, first 500MB free
7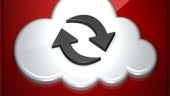 Back in 2010, Verizon started offering a
basic cloud service
as part of its VCast Media Manager. But with the smartphone landscape ever-changing, Verizon is now offering a new and improved service, simply called Verizon Cloud.
With the
Verizon Cloud app
installed on your smartphone, you can select which items to be backed-up on Verizon's remote server and if they should be synced automatically, such as text and picture messages, images and videos, call logs, contacts, music, or any saved file. You can access the Verizon Cloud service with any of your smartphones (as long as they are supported) or even with your PC.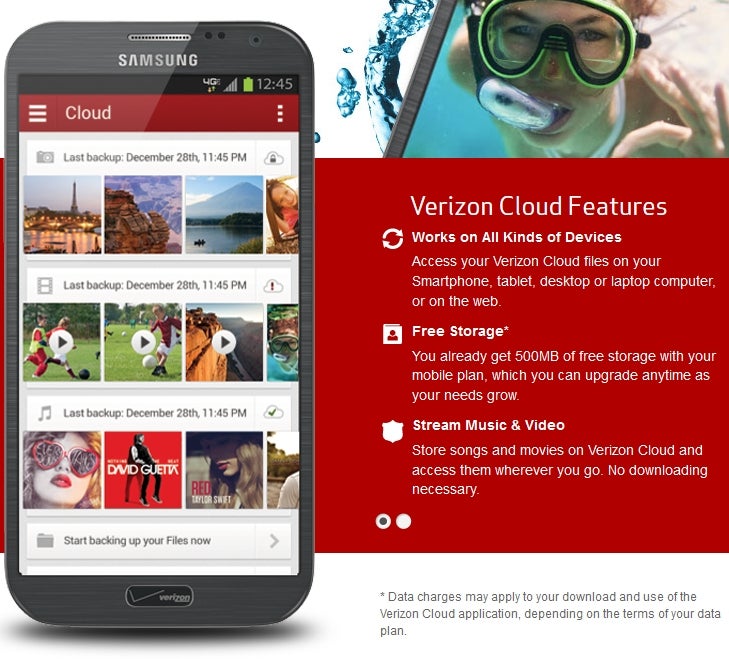 You can start out with the basic
500MB of storage for free
, but if you want more space you can step-up to
25GB for $2.99/month, 75GB for $5.99/month, or even 125GB for $9.99/month
. Keep in mind that Dropbox is free for the first 2GB, with 100GB for $9.99/month and 200GB for $19.99/month, and Google Drive is free for 5GB, with 25GB for $2.49/month and 100GB for $4.99/month.
Smartphones that currently support the Verizon Cloud app include the Motorola DROID X and X2, Motorola DROID 2 Global, HTC Thunderbolt, HTC Incredible and Incredible 2, Samsung DROID Charge and Fascinate, while for tablets you can use it with the Motorola DROID XYBOARD 8.2" and 10.1", Samsung Galaxy Tab 10.1, Tab 2 10.1, and Galaxy Note 10.1.
As you can see,
most higher-end Verizon smartphones are missing from this list
, such as the Samsung Galaxy S III and S4, Galaxy Note II, and Motorola DROID RAZR HD - though Verizon does say that more devices, including iOS support, will be added through the year.
source:
Verizon Wireless
For many smartphone users, the content stored on their device is considered to be more valuable than the device itself. Customers use smartphones as their TVs, cameras, phones and computers, making this saved information extremely important to everyday life. When it's time to upgrade or replace a lost device, what happens to all that content?
To help protect and save content, Verizon Wireless will begin rolling out Verizon Cloud for smartphones and tablets in the coming weeks. The secure storage app gives customers a place to back up and access their information. Additionally, as customers use multiple devices, sometimes running on different operating systems, Verizon Cloud will allow for the transferring of some content between Android and iOS devices, making it accessible across smartphones, tablets and computers.
Whether customers are looking to save text messages, call logs, contacts, music, multimedia or other files, Verizon Cloud allows for up to 125 GB of storage. Verizon Cloud will initially be available for Android, with iOS devices following soon. Additional operating systems are expected to be supported later this year. Customers utilizing Verizon Cloud will receive 500 MB of storage at no monthly charge. Additional pricing and operating system-specific information can be found here.