Verizon 4G LTE coverage/markets list
8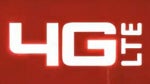 4G LTE connectivity
is among the hottest features in mobile right now, and that's hardly a surprise - after all, LTE allows us to have ultra-fast access to info on the internet, download media and apps in less time... all in all, it can significantly improve the experience of an active smartphone user. Being at the forefront of the LTE revolution,
Verizon
currently has the largest LTE network in the U.S. But exactly which markets are blessed with Big Red's 4G LTE love? And is yours one of them? Below we are posting a list of all Verizon 4G LTE markets, so that you can easily check if your location has coverage right now. You can safely return to this post for a later check, as we'll do our best to keep it updated.
Auburn/Opelika, Ala.
Birmingham, Ala.
Decatur, Ala.
Dothan, Ala.
Enterprise, Ala.
Florence, Ala.
Huntsville, Ala.
Mobile, Ala.
Montgomery, Ala.
Tuscaloosa, Ala.
Phoenix, Ariz.
Tucson, Ariz.
El Dorado/Magnolia, Ark.
Fayetteville/Springdale/Rogers, Ark.
Fort Smith, Ark.
Harrison, Ark.
Hot Springs, Ark.
Jonesboro/Paragould, Ark.
Little Rock, Ark.
Pine Bluff, Ark.
Russellville, Ark.
Siloam Springs, Ark.
Van Buren, Ark.
Bakersfield, Calif.
Fresno, Calif.
Los Angeles, Calif.
Merced, Calif.
Modesto, Calif.
Oakland, Calif.
Redding, Calif
Sacramento, Calif.
Salinas/Monterey/Seaside, Calif.
San Diego, Calif.
San Francisco, Calif.
San Jose, Calif.
San Luis Obispo, Calif.
Santa Barbara/Santa Maria, Calif.
Stockton, Calif.
Visalia/Porterville, Calif.
Yuba City/Marysville, Calif.
Colorado Springs, Colo.
Denver, Colo.
Fort Collins/Loveland, Colo.
Greeley, Colo.
Pueblo, Colo.
Greater Fairfield and New Haven, Conn.
Hartford, Conn.
New London County, Conn.
Dover, Del.
Washington, D.C.
Daytona Beach, Fla.
Ft. Lauderdale, Fla.
Ft. Myers, Fla.
Fort Pierce, Fla.
Fort Walton Beach, Fla.
Gainesville, Fla.
Jacksonville, Fla.
Lakeland/Winter Haven, Fla.
Melbourne/Titusville, Fla.
Miami, Fla.
Naples, Fla.
Ocala, Fla.
Orlando, Fla.
Panama City, Fla.
Pensacola, Fla.
Sarasota/Bradenton, Fla.
Tallahassee, Fla.
Tampa/St. Petersburg, Fla.
West Palm Beach, Fla.
Athens, Ga.
Atlanta, Ga.
Augusta, Ga.
Brunswick, Ga.
Carrolton, Ga.
Columbus, Ga.
Gainesville, Ga.
LaGrange, Ga.
Macon/Warner Robins, Ga.
Newman, Ga.
Rome, Ga.
Savannah, Ga.
Tifton, Ga.
Valdosta, Ga.
Waycross, Ga.
Hilo, Hawaii
Honolulu, Hawaii
Kahului/Wailuku/Maui County, Hawaii
Lihue, Hawaii
Lahaina, Hawaii
Blackfoot/Idaho Falls/Rexburg, Idaho
Boise/Nampa, Idaho
Pocatello, Idaho
Twin Falls, Idaho
Bloomington, Ill.
Carbondale/Marion, Ill.
Centralia, Ill.
Champaign/Urbana, Ill.
Chicago, Ill.
Danville, Ill.
Decatur/Effingham, Ill.
Kankakee/Bradley-Bourbonnais, Ill.
La Salle/Peru/Ottawa, Ill.
Mattoon, Ill.
Peoria, Ill.
Rockford, Ill.
Springfield, Ill.
Sterling, Ill.
The Quad Cities, Ill./Iowa
Anderson, Ind.
Bloomington/Bedford, Ind.
Columbus, Ind.
Elkhart, Ind.
Evansville, Ind.
Fort Wayne, Ind.
Indianapolis, Ind.
Kokomo, Ind.
Lafayette, Ind.
Marion, Ind.
Michigan City/La Porte, Ind.
Muncie, Ind.
Richmond, Ind.
South Bend/Mishawaka, Ind.
Terre Haute, Ind.
West Lafayette, Ind.
Cedar Rapids, Iowa
Des Moines, Iowa
Iowa City, Iowa
Sioux City, Iowa
Coffeyville, Kan.
Dodge City, Kan.
Emporia, Kan.
Garden City, Kan.
Great Bend, Kan.
Hays, Kan.
Lawrence, Kan.
Manhattan/Junction City, Kan.
Hutchinson/McPherson, Kan.
Parsons, Kan
Salina, Kan.
Topeka, Kan.
Wichita, Kan.
Huntington, W. Va./Ashland, Ky.
Lexington, Ky.
Louisville, Ky.
Alexandria, La.
Baton Rouge, La.
Hammond, La.
Houma/Thibodaux, La.
Lafayette/New Iberia, La.
Lake Charles, La.
Monroe, La.
New Orleans, La.
Shreveport, La.
Greater Portland, Maine
Baltimore, Md.
Frederick, Md.
Hagerstown, Md./Chambersburg, Pa.
Salisbury, Md.
Boston, Mass.
Fitchburg/Leominster, Mass.
Hyannis/Mid-Cape, Mass.
Pittsfield, Mass.
Springfield, Mass.
Worcester, Mass.
Battle Creek, Mich.
Benton Harbor/St. Joseph, Mich.
Detroit, Mich.
Flint, Mich.
Grand Rapids, Mich.
Houghton, Mich.
Jackson, Mich.
Kalamazoo, Mich.
Lansing, Mich.
Muskegon, Mich.
Saginaw, Mich.
Traverse City, Mich.
Bemidji, Minn.
Duluth, Minn.
Mankato, Minn.
Minneapolis/St. Paul, Minn.
The Rochester Area, Minn.
St. Cloud, Minn.
Worthington, Minn.
Biloxi/Gulfport/Pascagoula, Miss.
Greenville/Greenwood, Miss.
Jackson, Miss.
Oxford, Miss.
Starkville, Miss.
Tunica, Miss.
Tupelo, Miss.
Jefferson City, Mo.
Joplin, Mo.
Kansas City, Mo.
Lake of the Ozarks, Mo.
Rolla, Mo.
Sedalia, Mo.
Springfield/Branson, Mo.
St. Louis, Mo.
St. Joseph, Mo.
West Plains, Mo.
Billings, Mont.
Bozeman/Livingston, Mont.
Helena, Mont.
Kalispell, Mont.
Missoula, Mont.
Lincoln, Neb.
Omaha/Council Bluffs, Neb.
Las Vegas, Nev.
Reno, Nev.
Manchester/Nashua, N.H.
Atlantic City/Toms River, N.J.
Albuquerque, N.M.
Las Cruces, N.M.
Santa Fe, N.M.
Albany, N.Y.
Binghamton, N.Y.
Buffalo/Niagara Falls, N.Y.
Cattaraugus/Allegany, N.Y.
Elmira/Corning/Hornell, N.Y.
Glens Falls, N.Y.
Ithaca, N.Y.
New York, N.Y./Northern N.J.
Oneonta, N.Y.
Orange County, N.Y.
Poughkeepsie, N.Y.
Rochester, N.Y.
Syracuse, N.Y.
Utica, N.Y.
Asheville, N.C.
Burlington, N.C.
Charlotte/Gastonia, N.C.
Fayetteville/Lumberton, N.C.
Goldsboro/Kinston, N.C.
Greensboro/Winston Salem/High Point, N.C.
Greenville/Washington, N.C.
Hickory/Lenoir, N.C.
Jacksonville, N.C.
New Bern, N.C.
Raleigh/Durham, N.C.
Roanoke Rapids, N.C.
Rocky Mount/Wilson, N.C.
Wilmington, N.C.
Bismarck, N.D.
Dickinson, N.D.
Fargo, N.D.
Grand Forks, N.D.
Minot, N.D.
Williston, N.D.
Akron, Ohio
Ashtabula, Ohio
Bucyrus, Ohio
Canton, Ohio
Chillicothe, Ohio
Cincinnati, Ohio
Cleveland, Ohio
Columbus, Ohio
Dayton/Springfield, Ohio
Defiance, Ohio
Findlay/Tiffin, Ohio
Lima, Ohio
Mansfield, Ohio
Marion, Ohio
Sandusky, Ohio
Toledo, Ohio
Youngstown/Warren, Ohio
Zanesville, Ohio
Bartlesville, Okla.
Altus, Okla.
Ardmore, Okla.
Durant, Okla.
Lawton/Duncan, Okla.
Oklahoma City, Okla.
Ponca City, Okla.
Stillwater/Cushing, Okla.
Tulsa, Okla.
Eugene/Springfield, Ore.
Portland, Ore.
Salem/Albany/Corvallis, Ore.
Allentown/Bethlehem/Easton, Pa.
Altoona, Pa.
Bedford, Pa.
Erie, Pa.
Harrisburg, Pa.
Indiana, Pa.
Johnstown, Pa.
Lancaster, Pa.
Meadville, Pa.
New Castle, Pa.
Northern Cambria County, Pa.
Oil City/Franklin, Pa.
Philadelphia, Pa./Wilmington, Del.
Pittsburgh, Pa.
Pottsville, Pa.
Punxsutawney/DuBois/Clearfield Pa.
Reading, Pa.
Shamokin, Pa.
Sharon/Farrell/Hermitage, Pa.
Somerset, Pa.
State College, Pa.
Stroudsburg, Pa.
Wilkes Barre/Scranton, Pa.
Williamsport, Pa.
York, Pa.
Greater Providence/Pawtucket, R.I.
Anderson, S.C.
Charleston, S.C.
Columbia, S.C.
Florence, S.C.
Greenville/Spartanburg, S.C.
Greenwood, S.C.
Hilton Head, S.C.
Myrtle Beach, S.C.
Orangeburg, S.C.
Aberdeen, S.D.
Mitchell, S.D.
Pierre, S.D.
Rapid City, S.D.
Sioux Falls, S.D.
Chattanooga, Tenn.
Clarksville, Tenn./Hopkinsville, Ky.
Cleveland, Tenn.
Cookeville, Tenn.
Dyersburg/Union City, Tenn.
Jackson, Tenn.
Knoxville, Tenn.
Martin, Tenn.
Memphis, Tenn.
Nashville, Tenn.
Austin, Texas
Beaumont/Port Arthur, Texas
Big Springs, Texas
Brownsville, Texas
Bryan/College Station, Texas
Dallas/Fort Worth, Texas
El Paso, Texas
Houston, Texas
Laredo, Texas
Longview/Marshall, Texas
Lubbock, Texas
Lufkin/Nacogdoches, Texas
McAllen, Texas
Midland, Texas
Odessa, Texas
Paris, Texas
San Angelo, Texas
San Antonio, Texas
Sherman/Denison, Texas
Temple/Killeen, Texas
Texarkana, Texas
Tyler, Texas
Waco, Texas
Wichita Falls, Texas
Logan, Utah
Provo/Orem, Utah
Salt Lake City/Ogden, Utah
St. George, Utah
Brattleboro, Vt.
Burlington/Northern, Vt.
Rutland/Bennington, Vt.
White River Junction, Vt.
Charlottesville, Va.
Danville, Va.
Fredericksburg, Va.
Norfolk/Virginia Beach, Va.
Harrisonburg, Va.
Lynchburg, Va.
Martinsville, Va.
Richmond, Va.
Roanoke, Va.
Staunton/Waynesboro, Va.
The Tri-Cities, Tenn./Va.
Winchester, Va.
Bellingham, Wash.
Bremeron, Wash.
Longview, Wash
Olympia/Centralia, Wash.
Seattle, Wash.
Spokane, Wash.
Tacoma, Wash.
Beckley, W.Va.
Charleston, W.Va.
Logan, W.Va.
Appleton/Oshkosh, Wis.
Eau Claire, Wis.
Fond du Lac, Wis.
Green Bay, Wis.
Janesville/Beloit, Wis.
La Crosse, Wis.
Madison, Wis.
Manitowoc, Wis.
Milwaukee/Kenosha, Wis.
Sheboygan, Wis.
Cheyenne, Wyo.
Gillette, Wyo.
Sheridan, Wyo.