Utter! gets a massive update with Moto X-like access to Google Now and more
2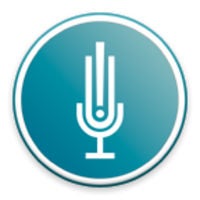 Utter! is one of the best voice command/voice assistants available on Android, and it was
our top pick
for the app that could give you the Moto X-like Touchless Control features and a lot more. But, when we first suggested the app it had the unfortunate limitation of not being able to easily access Google Now. A new update has not just fixed that issue, but has added quite a number of other features.
Utter! had offered an always-listening option that let you wake the app and give it commands. The keyphrase for that is "wake up", but now you can say "wake up" to initiate an Utter! command, or say "Okay Google" to launch straight into Google Now for searches and voice commands. The update also brings integration for playing music through Spotify or Google Play All Access.
Of course, the improvements don't end there. Utter! has also added support for searching Amazon, eBay, Yelp, Twitter, and Foursquare, as well as Ask Yahoo. And, there are new commands to accept or reject phone calls, define words, and more. We were high on this app before, and this update just made it quite a bit better.