Using Isis Mobile Wallet can save you half of your NYC taxi fare
2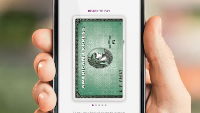 With cab rides still one of the easiest ways to navigate New York City, the costs of hailing a cab for every little trip can still be prohibitive. But we know of a way that you can slash your NYC taxi fare in half. All you need is to use the Isis Mobile Wallet. This is the mobile payments platform owned by Verizon, AT&T and T-Mobile.
To qualify for the discount, you need to install the Isis app on your phone and load your American Express card into your digital wallet. Amex and Isis are combining to offer the discount on your cab ride.
As you might expect, there are a few caveats. First, your discount is capped at $100. Secondly, you receive the discount on your next American Express bill following the cab ride. And the discount will be good for only one Amex statement cycle. You can though, add two American Express cards to your Isis Mobile Wallet and score up to $200 in savings. However, you have to take all of those rides during the same statement cycle.
The Isis Mobile Wallet app can be found in the Google Play Store and the Apple App Store. Those using an
Apple iPhone 4
,
Apple iPhone 4s
,
Apple iPhone 5
and
Apple iPhone 5s
will need to have
the special Incipio Cashwrap case on their device
. The case is embedded with an NFC chip that allows the iPhone to handle the mobile payment.
source:
Isis
via
NYPost