Up your texting game with these 5 great SMS and MMS apps for Android users
4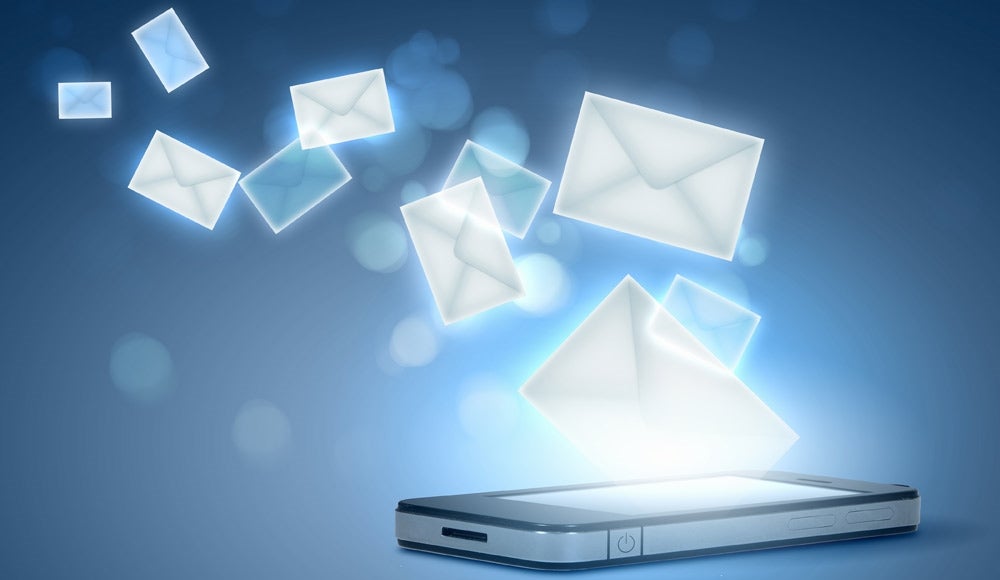 If you aren't satisfied with the stock SMS and MMS experience on your Android smartphone, you are invited to the sophisticated world of third-party applications. All of the apps we have listed below manage to improve the cellular messaging experience across the board, be it with convenient ideas or by bringing in phenomenons from the instant messaging world – such as games, disappearing texts, and stickers. Download any of the five fine apps below and enjoy the best texting you ever had since hooking yourself up with a smartphone.
QKSMS
An all-rounder app that delivers the essentials in a clutter-free format.
Official Google+

page

: Link

Download

: Google Play

Category

: Messaging

Price

: Free
QKSMS is a no-frills and lightweight SMS and MMS messaging app that's completely free to use and has no ads. Despite its bread and butter approach to messaging, the app covers a wide gamut of features and remains highly customizable. There are 200 themes to choose from, along with a night mode to ease your eyes and conserve battery energy on AMOLED displays. QKSMS also supports quick reply, group messaging, delayed texts (pause and think before sending), an Android Wear app, search for messages, and other goodies.
Textra SMS
A super-popular app with a sleek interface and comprehensive feature set.
Official website

:Link

Download

: Google Play

Category

: Messaging

Price

: Free

Textra is a highly popular alternative among Android users, and for many good reasons! Whatever you can think of, this app probably gots it. It offers over a hundred themes, three display modes (dark, light, and auto-night) modes, message scheduling and delayed sending, quick replies, SMS & MMS group messaging, voice memos, GIF images, automatic video & image compression, custom notifications on a per-conversation basis, and other nice things. Alas, Textra doesn't have dual-SIM support, although it has a "sister app" called 'chompSMS' that supports this feature. All Textra features are given away for free – forever, though the application is ad-supported. But the ads can be removed via in-app purchase.
Zero SMS
The tiniest app of its kind that still does a respectable job!
Official website

: None :(

Download

: Google Play

Category

: Messaging

Price

: Free
Taking just 1.5MB of precious storage, not only does Zero SMS almost fit on a floppy, it's the little app that could! Fast and nimble, the app comes with rich themes, over 800 emojis, dual SIM support for over 8000 devices, group conversations, pop-up messages, and spam filtering. Unfortunately, the app hasn't been updated in a long while. But we're still including it before it does have something nice to offer.
GO SMS Pro
One of the most accomplished texting apps the Play Store has to offer.
Official website

: Link

Download

: Google Play

Category

: Messaging

Price

: Free
GO SMS Pro packs a heavy messaging arsenal to service nearly 100 million users out there. The free functionality includes hundreds of personalized themes and stickers, a private box for encrypted messages, sticky conversations that put your important contacts on top, pop-up messages, a smart SMS blocker, delayed sending, automatic folding of messages from unknown numbers, and unlimited cloud storage for message backup.
HoverChat Free
The one app that lets you text without closing any other apps you're using.
HoverChat has an innovative design that lets you read and reply to incoming messages without leaving the app you are in. This is accomplished by multiple floating windows (with drag and drop and window collapse). A notification is issued whenever new messages arrive in minimized chat windows, and maximize lets one instantly switch to full texting mode. That aside, HoverChat boasts an 'anti-NSA' mode for encrypting messages during sending, a transparent mode to let you view other windows in the background as you interact with messages, and promises efficient battery usage so those message pop-ups don't drain your phone. It's an elegant, if ever so slightly buggy app.
ALSO READ