Ultimate Ears decides to remove Alexa support for some of its speakers
1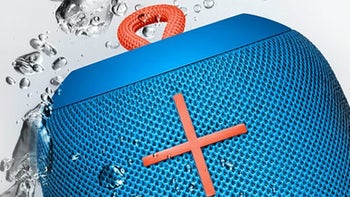 It's not every day that we report about updates that remove features instead of adding new ones, but sometimes it happens for various reasons.
Ultimate Ears
quietly released an update to its Android app, which removes Alexa support for some of its speakers.
In a statement to
Engadget
, UE said that the update that removes the Alexa tap-to-talk feature was necessary in order for the company to focus on "enhancing the core functionality" of the speakers.
The new update to the BOOM & MEGABOOM app is focused on enhancing the core functionality of the speakers. As part of that update, the Alexa Tap-to-Talk feature is no longer supported. As we look to provide the best experience across all devices, we are focusing resources on the current app and improving our core, most widely used features.
Luckily, only two UE speakers have been affected by this change Boom and
Megaboom
, so you'll still get Alexa support on the company's Megablast and Ears Blast smart speakers.
Besides removing
Alexa support
, UE also announced that alarms are no longer supported on the two speakers. On the bright side, the Android app got an updated design and a couple of tweaks like the option to access the main features from all Boom and Megaboom speakers directly from your mobile device.