DOJ antitrust chief says there's no reason why U.S. must have four major wireless carriers
16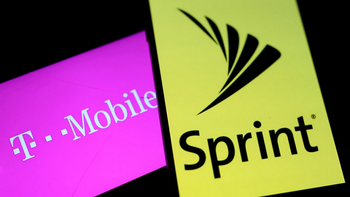 While the Obama administration felt that there should be four major U.S. carriers for the sake of competition, the Trump DOJ has no such magic number. That's the word from Makan Delrahim, the head of the Justice Department's antitrust division. Delrahim told reporters on Friday that "I don't think there's any magical number that I'm smart enough to glean," and that bodes well for the $26.5 billion
T-Mobile-Sprint merger that was announced on April 29th
.
Back in 2014, during the Obama presidency,
the FCC and Justice Department shut down plans for a T-Mobile-Sprint merger before it was officially announced
. Both carriers were testing the regulatory waters and found too many suit-wearing sharks. At the time, the plans reportedly called for Sprint to buy T-Mobile; that blueprint had to be changed with the emergence of the latter as the most innovative U.S. wireless operator. At the time, former DOJ antitrust chief Bill Baer told the
New York Times
"It's going to be hard for someone to make a persuasive case that reducing four firms to three is actually going to improve competition for the benefit of American consumers."
Delrahim didn't actually give the T-Mobile-Sprint merger a free pass. He did say that both carriers would have to prove that the merger is necessary for the pair to offer 5G service to their customers. That is the tact being taken by the two wireless providers to get the deal approved. The DOJ has already opened an investigation into the deal and the department's Scott Scheele sent a letter to the FCC last month. The letter requested information provided by T-Mobile and Sprint about their resources in relation to handing out phone numbers, and the ability to port numbers from one carrier to another.
The deal could have an effect on the FCC's November auction of spectrum needed for 5G. Since the auction rules prevent bidders from discussing strategy between themselves, T-Mobile and Sprint might not be able to bid together on the airwaves. If both decide to bid independently of each other, it could result in both spending more than they might have together. On the other hand, one of the two might decide to drop out of the bidding to make sure that the rules are being followed.