Twitter Lite availability expanded to 21 more countries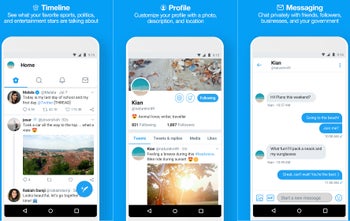 The
Lite version of Twitter
made its debut in the Google Play Store about one year ago, but the app was only released in some countries. Although Twitter expanded the app's availability to more territories
a few months later
, Twitter Lite is still not available to everyone.
Even so, starting today, a number of 21 countries have been added on the list of locations where Twitter Lite is available for download: Argentina, Belarus, Dominican Republic, Ghana, Guatemala, Honduras, India, Indonesia, Jordan, Kenya, Lebanon, Morocco, Nicaragua, Paraguay, Romania, Turkey, Uganda, Ukraine, Uruguay, Yemen, and Zimbabwe.
Android users living in these countries can now download Twitter Lite for free via Google Play Store. Unlike the
standard version of the app
, Twitter Lite should be faster and more data-friendly, which means it shouldn't eat too much of your data allowance.
The app has been built to load quickly on both 2G and 3G networks and it takes less space thanks to an install size of under 3MB. Also, if you want even less data consumption when using
Twitter Lite
, you can enable data save mode to download only images or videos that you want to see.