Twitter CEO Dick Costolo to leave post on July 1st
1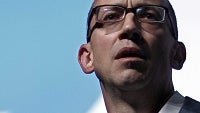 Twitter's current chief executive is leaving his position effective July 1st, as the micro-blogging social network has been facing mounting pressure from institutional investors on Wall Street over concerns of the company's growth prospects.
Jack Dorsey, Twitter's co-founder and current Chairman of the Board, will serve as the interim CEO. A search committee has been formed to evaluate prospective successors to Costolo.
The search will look inside Twitter, and outside the company as well, so polish up your Curricula Vitaes if you think you have the right background to run one of the largest social networks in the world.
The report from The Wall Street Journal does not outline any details about Costolo's stepping down, but his statement indicates the board invited him to make the move,
"I am deeply appreciative of the confidence the Board, the management team and the employees have placed in me over the years, and I look forward to supporting Twitter however I can going forward."
Costolo will remain on Twitter's Board of Directors.
For as vibrant and active Twitter is, the network has been struggling to maintain growth in the face of competing and ostensibly more robust platforms like Facebook. Twitter's stock price has been reflecting those realities, where it is now trading a bit below its initial offering in 2014.
sources:
The Wall Street Journal
and
Twitter