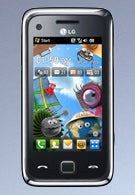 The LG GM730 will be released in July but

… in Asia only. Still, a global release should follow shortly afterwards. While it was initially said that the phone would be the first to run Windows Mobile 6.5, manufacturer has now informed it will come with come with the well-known v6.1, disguised in the pretty S-Class 3D UI. However, we hope it will be updateable to the newer OS version. It seem that the design of the GM730 has gone through some changes and the D-pad is now not circular, but rectangular. We are looking forward to seeing the level of integration that has been achieved between OS and interface and more specifically, how LG has managed that.
source:
LG
Live photos of T-Mobile's MyTouch 3G

(the carrier version of the Magic) have been leaked. The handset is branded, bearing the carrier logo and looks even more delicious as we are closing in on its expected release date in July.
source:
TmoNews
WordPress Mobile Edition 3.0.5 is supported by the Palm Pre

. Thanks to AlexKing, author of many WordPress plug-ins, the new version of the program will run on the webOS platform.
source:
IntoMobile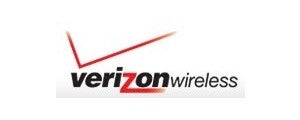 It seems Verizon Wireless is the best workplace for I.T. professionals

among all wireless companies that took part in a survey, conducted by Computerworld magazine. Big Red comes out 7th in the final list of all I.T. companies.
source:
VerizonWireless