Vote El Presidente! Tropico is coming to iPhones on April 30
2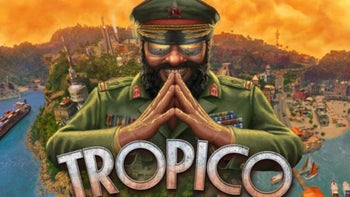 Tropico, one of the best construction and management simulation game, was
ported to iPad
not long ago. Unfortunately, iPhone owners have been skipped from the iOS release probably due to some technical limitations that haven't been solved by developers.
Today, the folks at Feral Interactive announced Tropico is coming to iPhones, although the game will not be supported by all iPhone models. But first, let's mention Tropico for iPhone will be released on April 30 and will cost $11.99.
Furthermore, you will need 3GB of free space to install the game, which will only be compatible with the following devices:
iPhone SE
,
iPhone 6s
/6s Plus,
iPhone 7
/7 Plus,
iPhone 8
/8 Plus,
iPhone X
,
iPhone XS
/XS Max, and
iPhone XR
.
In Tropico, players take the role of El Presidente, a newly elected leader of an underdeveloped Caribbean island with rich resources and massive potential. Your task is to take advantage of the opportunities presented to you and deliver Tropico into the glorious future its people deserve.
What makes the game even more appealing is the fact that players can turn Tropico into the country they want it to be: a tourist paradise, an industrial powerhouse, a police state, or even all three. Not to mention that it's full of political twists and humor. Are you ready to step into the shoes of El Presidente?