Torture Friday: LG G5 gets scratched, burnt, and bent on camera
34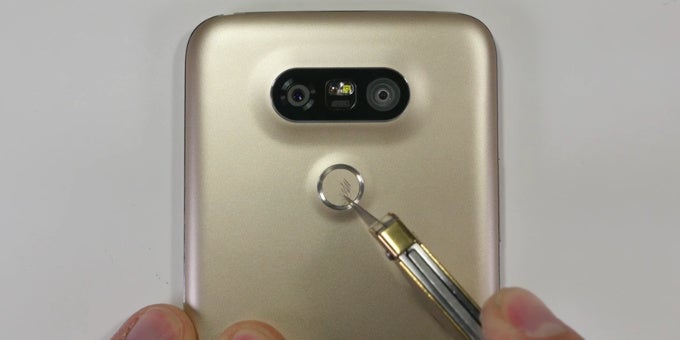 So, in case you've missed the memo, let us loop you in: the LG G5 has just been launched and is now available on all major US carriers. Yes, you can now head to a store of your choice and get LG's modular flagship, which is unlike anything we've seen in the past few years.
As usual with new phone launches, scratch and bend tests are oh-so-hot right now, and it's totally not surprising that a lot of G5 units will suffer an ill fate in the hands of a random buff YouTuber. Just like
JerryRigEverything,
popular for his torture tests, who has taken it to himself to test out the sturdiness of the new LG phone on the block.
The device gets scratched, burned, and bent, and it fares pretty well in all of these torture tests. Sadly, however, it seems that only a fraction of the build is metal. The finish of the back looks like metal, but it's not - it's actually plastic, with real metal right beneath it. Anyone who has already handled the G5 has probably felt surprised that the device does not feel like you regular metal phone. First of all, it is warmer to the touch, and secondly, handling it is not that
"premium"
.
This does not mean that the LG G5 is not a metal phone, it's just a metal-plastic hybrid. Probably part of this is due to LG's desire to hide the not-so-appealing antenna bands, which mar the exterior of many metal devices. And thus, plastic on metal.
What do you think, yay or nay?
FCC OKs Cingular\'s purchase of AT&T Wireless