Today only: save 45% off Slickwraps smartphone vinyl skins with this code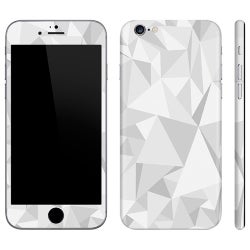 Renowned seller of vinyl skins for smartphones Slickwraps is stepping up with a deal today, offering its range of designs for many different devices at 45% off if you use the coupon VOTE during checkout. The sale will last one day only and covers smartphone and laptop skins. The choice is enormous, so take advantage of the reduced pricing and have a look around on Slickwraps' site – you might end up pleasantly surprised.
Recently, the brand released a collection of 45 vinyl skins in nine different categories (Carbon, Metal, Color, Wood, Leather, Glitz, Stone, Hemp, and Naked) for the Google
Pixel
and
Pixel XL
. There are plenty of skins for other recent smartphones as well. While vinyl skins don't offer the same type of protection as a traditional case, they do protect against minor scuffs and scratches while being great for customizing the look of your smartphone without adding bulk.
ALSO READ