Slickwraps launches 45 vinyl skins for the Google Pixel and Pixel XL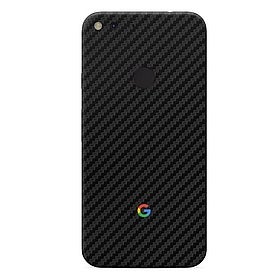 Google's new
Pixel
and
Pixel XL
are definitely the hottest Android smartphones at the moment. While some appreciate the rather simplistic design, however, some want their smartphones to stand out in the crowd. If that's you, then hear this: Slickwraps has just unveiled nine skins for the Google Pixel and the Google Pixel XL.

If you haven't heard of Slickwraps already, what you should know is that the company makes some of the best vinyl skins for modern flagship smartphones. While vinyl skins do not offer the same kind of protection as a case, they do help guard handsets against minor scuffs and scratches. On the plus side, vinyl skins are a great way of customizing the look of your smartphone without adding any bulk.

Back to the topic at hand, Slickwraps now offers no less than none vinyl skins for the Google Pixel and Pixel XL: Carbon, Metal, Color, Wood, Leather, Glitz, Stone, Hemp, and Naked. Most of these skins are available in a range of colors, with the total number of different skins being somewhere near the 50 mark. Here are some of the coolest:
If you feel that the look of your brand new Pixel handset is need of some tuning, these vinyl skins are exactly what the proverbial doctor ordered.
You can order these skins for $14.6 a pop. One notable exception is the Naked skin, which is made out of a transparent thermoplastic urethane, and costs $18.95.

What do you guys think of these Slickwraps skins for the Google Pixel and Pixel XL? Which one is your favorite?