Exceptional vinyl skins for the Apple iPhone 7 and iPhone 7 Plus: dbrand and Slickwraps' best
8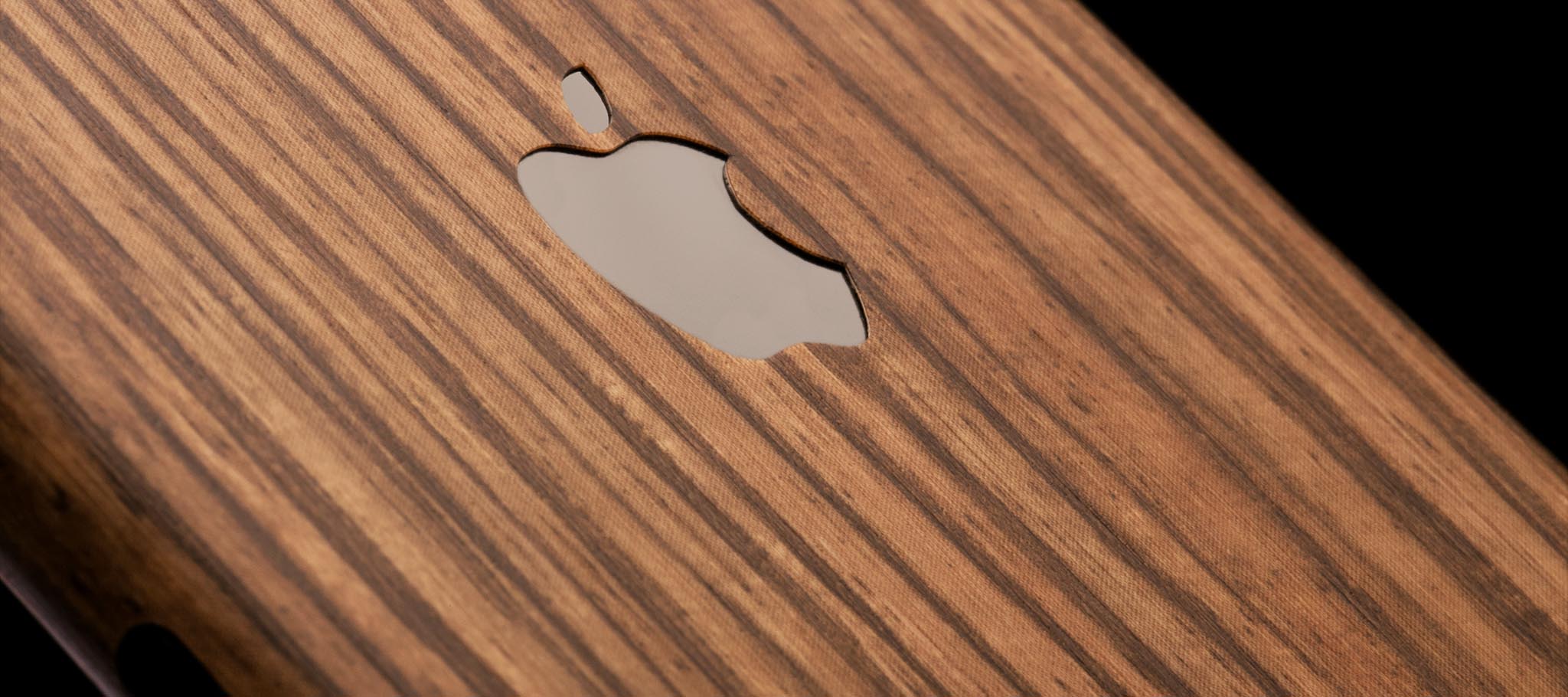 Okay, you've got yourself a new iPhone 7 or 7 Plus, but question is, did you already put a case on it or decided to live dangerously and not use one?
While we usually suggest getting a case, we can't lie - we like to use our devices like they are supposed to, without a protective accessory to prevent us from feeling their robust metal bodies.
However, rolling without any sort of protection is not advisable, but apart from clunky cases that are often not as good as we'd like them to be, what are some of our other options? Well, vinyl skins. Easily replaceable, leave no adhesive marks, and come in different styles that will definitely suit your needs, vinyl skins totally won't protect your phone if you drop it on the floor, but will provide some protection against scratches and whatnot (and we know for a fact that Jet Black iPhones are easily scratchable).
dbrand
Okay, let's start with
dbrand
's
portfolio of iPhone 7/7 Plus vinyl skins. If you've ever visited dbrand's store, you've most probably noticed the built-in skin customizer tool, which allows you to create your skin combo by choosing a skin for the back and front of the device (you can also select some additional decals for certain phones). It looks like this: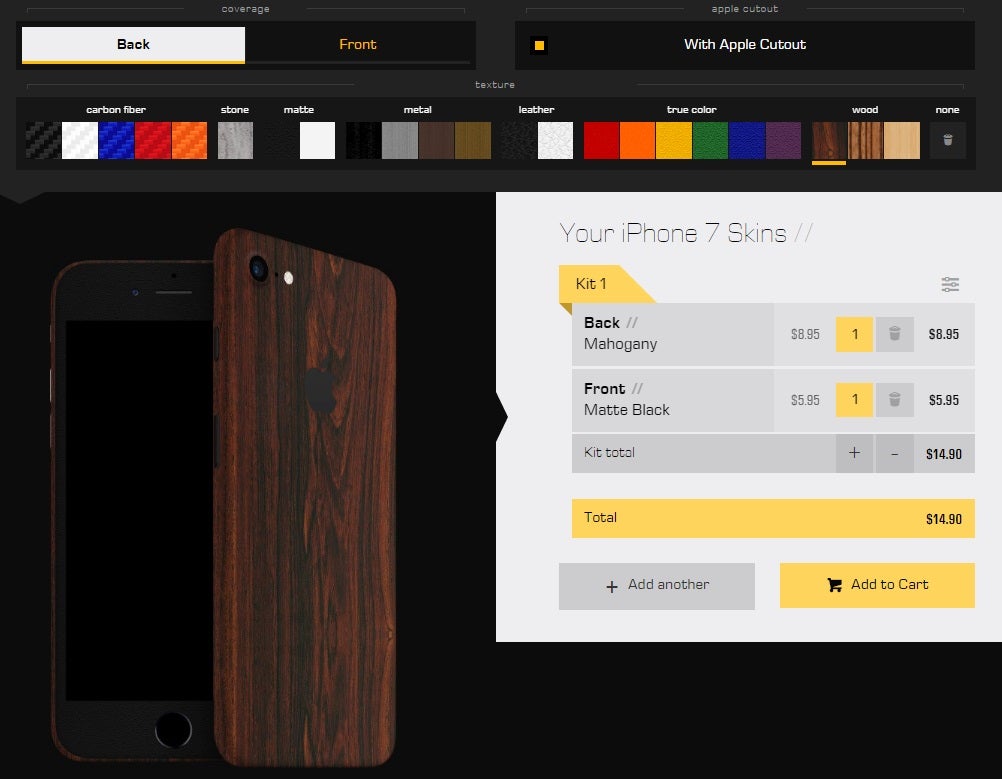 In terms of pricing, a front skin panel for the iPhone 7 will cost you $5.95, while the rear ones are priced at $8.95. You can choose between rear ones with or without an Apple logo cutout. Feel free to explore the various skins on the dbrand's store; here are a bunch nice pictures of the better ones for the iPhone 7:
And here's what dbrand has in store for the iPhone 7 Plus. FYI, a front skin for that phone will set you back $6.95, whereas rear ones sell for $9.95. These also come with or without rear Apple logo cutouts.
SlickWraps
In case dbrand's skins don't float your boat, let us show you what SlickWraps has in store for you. You can't customize the looks of these, as they are only available as full vinyl skins.
And here are Slickwraps' skins for the iPhone 7: