Thyme is a simple, functional, beautifully designed kitchen timer app
1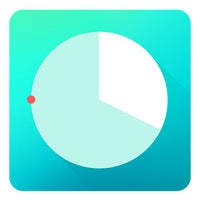 Preparing the perfect meal requires fresh ingredients, cooking skills, and a tried and tested set of recipes. But there's one more element that shouldn't be overlooked – accurate timing. Just think about it: if you leave the pasta in that boiling water for a few more minutes, you'll end up with an overcooked mush, and if you leave the cookies in the oven for even a bit longer than you should, you'll definitely ruin them. That's why a self-respecting cook needs a kitchen timer, or better yet, a timer app like Thyme.
Thyme is a simple, yet very well designed app with a clever user interface. As you can see from the screenshots below, its UI resembles a common kitchen stove with spots designated for each of the five individual timers. This makes Thyme ideal for those times when you're cooking more than just one meal. Tapping on a timer lets you set a duration and long-pressing on an active timer clears it. In the mean time, a panel in the notification menu lets you keep track of all timers while you're using your phone or tablet for other stuff. By default, a sound and vibration alarm is set to go off when a timer reaches zero. This can be turned off, if needed.
If you're an Android user, Thyme can be yours at no cost. Just go ahead and download it from the Play store. If you have na iOS device, however, Thyme will set you back $1.99.
| | |
| --- | --- |
| Developer: Hyper AS | Download: Android, iOS |
| Category: Tools | Price: Free on Android, $1.99 on iOS |