This upcoming Tuesday, T-Mobile willl allow you to see Transformers 5 for just $4
3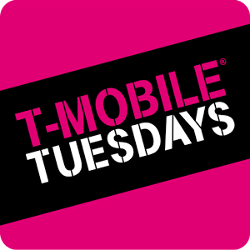 T-Mobile is helping you get in to see
Transformers 5
for only $4 starting this Tuesday, June 20th, running through the opening weekend that ends on Sunday, June 25th. Other freebies being given away to T-Mobile subscribers this coming Tuesday include a $20 credit to Amazon Music Unlimited. You can use the credit to purchase two months of ad-free streaming music for free. Note that unless you cancel after the two months expires, your credit card will be charged and the service will continue after the free period is over.
Next Tuesday, buy a sundae from Baskin-Robbins and get a second one for just 99 cents. And sometime between June 6th and June 27th, you will receive a free Baskin-Robbins promo card good for a $4 credit at participating U.S. stores.
This upcoming week's contest will have One Grand Prize winner who will receive $120 of Amazon Music Unlimited promo credit, a free Amazon Echo smart speaker, a $500 Amazon gift card, and a check in the amount of $342 that can be used to pay taxes, or for any other purpose that the winner wants to put the money toward. One Hundred First Prize winners will be given a $120 Amazon Music Unlimited credit and a free Amazon Dot. The latter is the smart speaker that looks like an over-sized hockey puck. One Thousand Second Prize winners will receive $40 of Amazon Music Unlimited promo credit.
This coming week's contest will have 1,101 winners who will receive prizes valued at $58,140.99. Good luck!
source: T-Mobile