This giant Galaxy S8 appeared in England out of nowhere!
8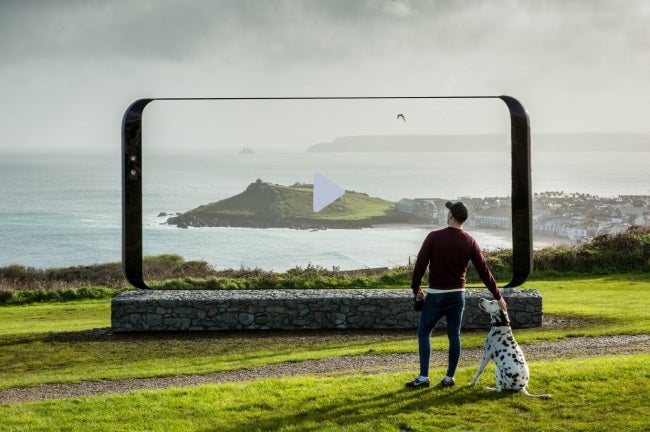 Always count on Samsung to deliver lavish marketing for its products. It's latest attempt to make you even more hyper-aware of the Galaxy S8's existence is this sculpture located in St. Ives, the UK.
Standing at 22ft (7m) high and 9.84ft (3m) wide, it's quite a sight to behold. Whoever designed it chose a beautiful sight you'd be happy to photograph yourself! We find the effect quite alluring and surreal. And it certainly looks nicer than
this creepy old thing
, don't you think?
If you want to see how the Galaxy S8 camera does for itself with no editing whatsoever, check out this
camera comparison with the LG G6 and iPhone 7
. The Samsung Galaxy S8 ships April 18 in the US, Canada, Korea, and it will be available globally April 21. If you are yet to pre-order, don't miss out on
these deals
!