Grab the Samsung Galaxy S8 weather app widget for your Galaxy S7
5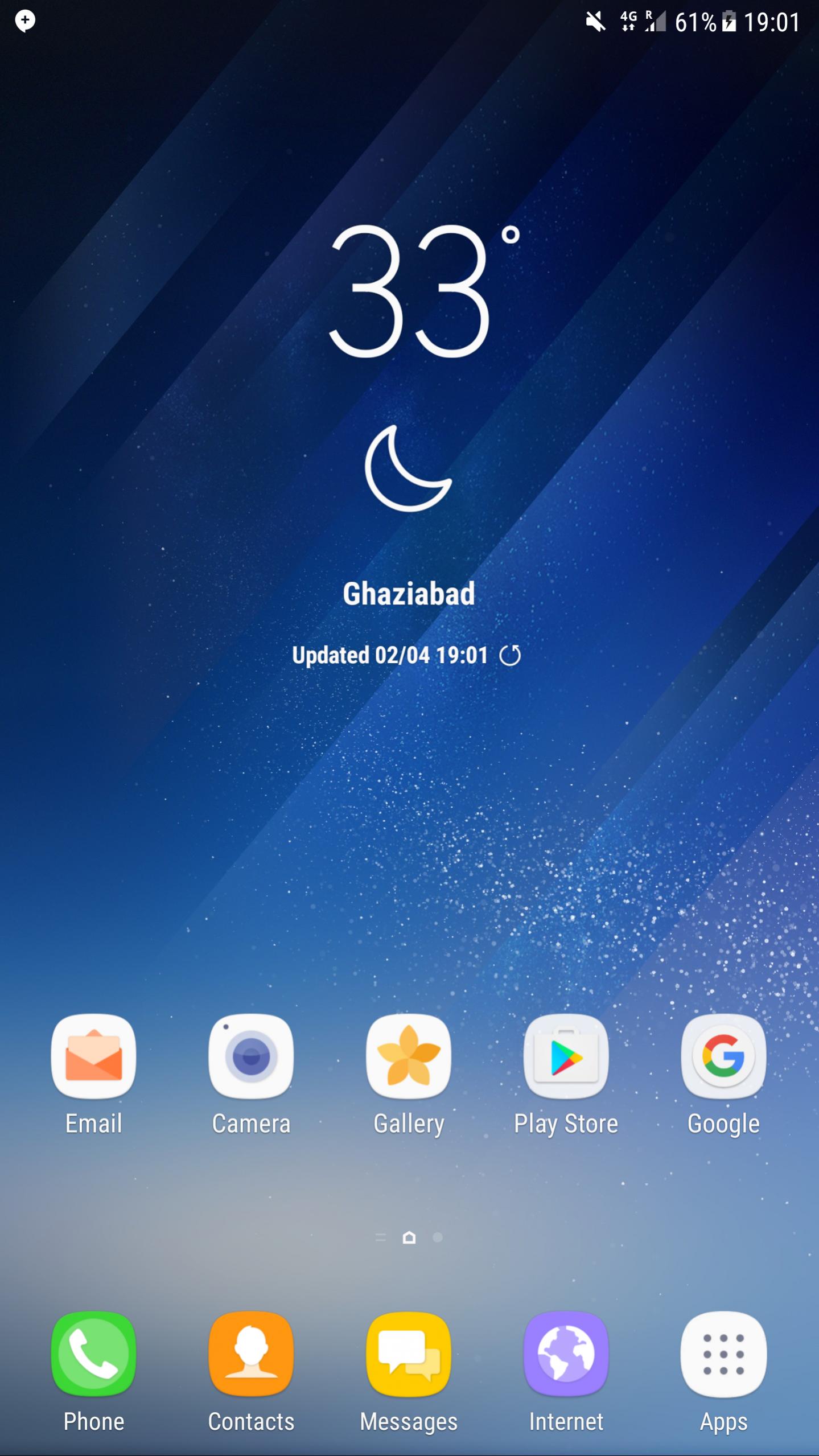 Download the Galaxy S8 weather app widget on your Galaxy S7
This is the time of the year when owners of last year's Samsung Galaxy S handset start feeling a wee bit jealous. For an entire year, they had the top selling Android handset with all of the latest features. But with the brand spanking new model about to be released, a slight depression takes over. Owners of the
Samsung Galaxy S7
are now experiencing that feeling. It's the same feeling that
Apple iPhone
owners had when the
Apple iPhone 3G
was introduced. In a matter of weeks, the
Samsung Galaxy S8
will come to market with a more powerful Snapdragon 835 chipset under the hood. And the new phone will include an iris scanner and face recognition technology.
The biggest change with the Galaxy S8 might be the addition of AI assistant Bixby. Yesterday, we told you about a method
that could be used to install Bixby on any Samsung handset running Android 7.0
and higher. And there is another Galaxy S8 feature that owners of the Galaxy S7 might want to cop; that is the native weather app widget found on the new device.
Installing the Galaxy S8's weather app widget on your Galaxy S7 is a snap. The directions are pretty straight forward, and once you have Bixby and the Weather app widget on your Galaxy S7, you'll be a little less jealous of those friends of yours who are going to pre-order the Galaxy S8. To add the new flagship's weather app widget to your Galaxy S7, simply click on the sourcelink and download the file on your phone. Locate the two APK files and install them. No rooting, no mess.
source:
AndroidFileHost
via
XDA