Galaxy S8 vs S7/S7 edge vs LG G6 vs iPhone 7: first camera samples
71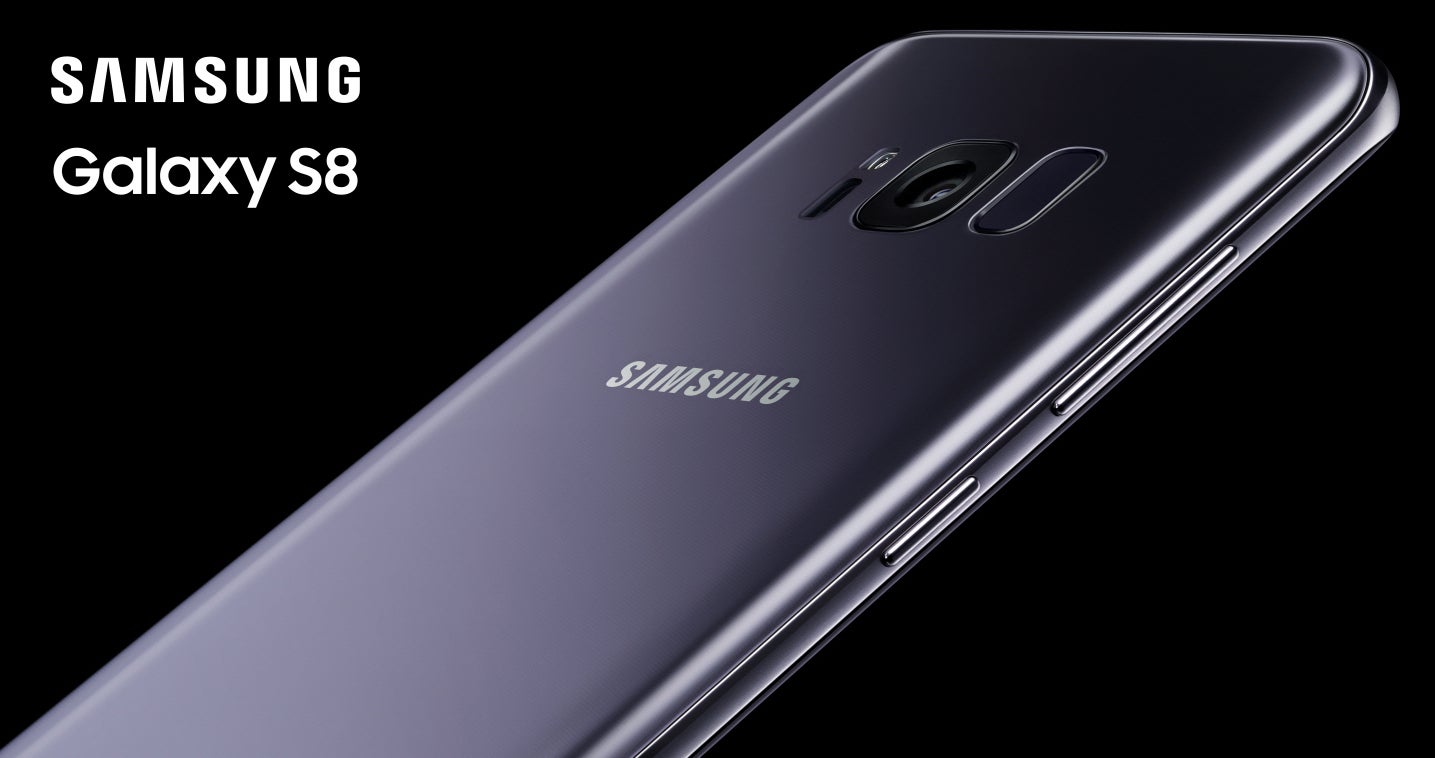 If you haven't heard yet, the Galaxy S8 and S8+ were made official at a special Unpacked event earlier today. Although the surprise was somewhat spoiled by the enormous amount of leaks that we saw over the last couple of months, Samsung still managed to impress with its presentation.
The Galaxy S8 and S8+ are flashy to say the least, with their slender new 18.5:9 Infinity Displays, slim bezels, and refreshed user interface, but we know that many of you have already caught up on everything surrounding the bold new design, and are interested in how they actually perform on a hardware level.

Since cameras are a big thing in modern smartphones, we were very interested to check out what the S8 and S8+ are capable of, and although it is too early to pass judgement at this point, considering that the phones provided for our hands-ons were preview units, we still thought it would be interesting to see how they compare to their predecessors, as well as other current flagships, as far as cameras go.
Surprisingly, the Galaxy S8 and S8+ are not that big of a leap from the S7/S7 edge, as far as the rear cams go, and we were expecting to see at least an increased resolution. Samsung's new flagships are equipped with 12MP cameras that are very similar to those of their predecessors and the main difference comes in the from of an improved software that's capable of processing images faster and offers better low-light performance as a result.
During our relatively short time with the new Galaxies, we managed to take some photos with both (yes, including a
bunch of selfies
), and thought we'd do the same with the other phones we had on us, so as to see how they compare against Samsung's latest.

So, with that said, let's check out how the Galaxy S8 and S8+ compare to the Galaxy S7, the iPhone 7, and the brand new LG G6, as far as cameras go: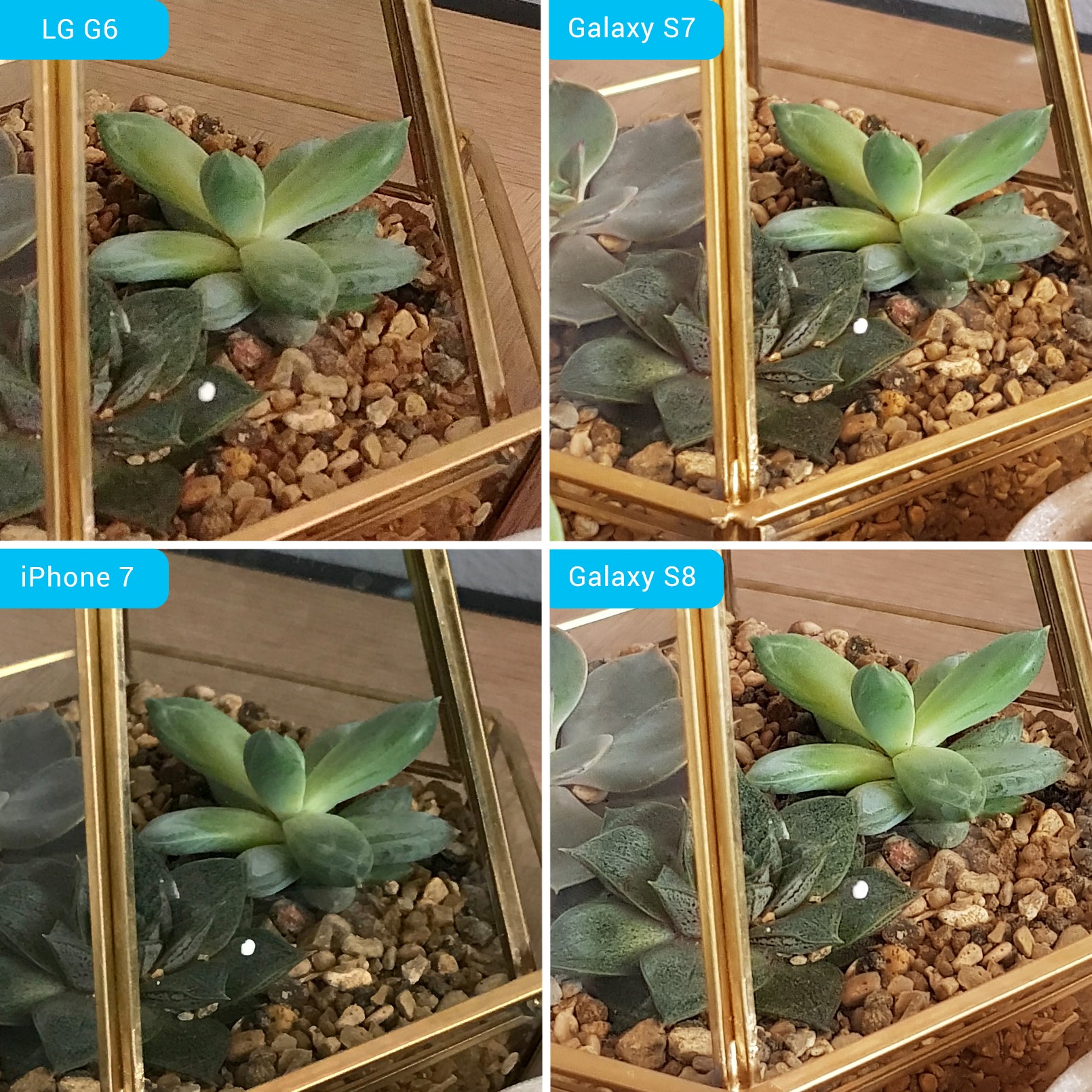 100% crops of a photo from each phone
Scene #1
Most noticeably in this scenario, highlights are a bit overblown in the S8 shot
Scene #2
Somewhat warmer colors coming from the S8 when compared to the S7
Scene #3
The photo from the S8 looks somewhat lighter than the one from the S7, showing overall better detail (most obvious in the sandbox)
Scene #4
The S8 is perhaps the sharpest of the bunch in this scenario
Related stories: