This coming week's T-Mobile Tuesday gives subscribers a discount on the LG Tone wireless headset
2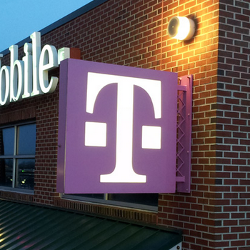 One week after
celebrating the first anniversary of T-Mobile Tuesday
, the nation's third largest carrier will continue giving out freebies and sending out prizes to contest winners. Last week, the contest prizes alone had a valuation of nearly $1,000,000. And that didn't include
the hourly prizes that were being awarded on Twitter
. The wireless operator gave away 100
LG G6
handsets to first prize contest winners, and some additional units were used as prizes in the hourly Twitter contest.
This coming Tuesday, T-Mobile subscribers get a free three-month membership to ShopRunner. With this subscription, you can get free 2-day shipping on qualifying purchases made at more than 140 retailers. If you already are a member to the to the service, you will get to extend your subscription by three months for free. This Tuesday only, T-Mobile subscribers can get 25% off the purchase of the LG Tone wireless headset from T-Mobile, either online or in the store. This Tuesday, stop at Baskin-Robbins and buy a classic sundae, and you can get a second one for only 99 cents. Lastly, T-Mobile subscribers will receive this Tuesday, a one-month Xbox GamePass subscription.
As for the weekly contest, one Grand Prize winner will receive a 65-inch 4K television, an Xbox One S magenta console, an exclusive T-Mobile branded magenta Xbox controller, and a check for $1,414. The latter can be used at the winner's discretion to pay taxes on the prize, or for anything that the winner desires. Fifty First Prize winners receive an Xbox One S console and an Xbox One wireless controller. One Hundred Second Prize winners will be given a wireless Xbox One controller.
Overall, 151 prizes will be handed out to contest winners. The value of these prizes comes to $32,214.
source: T-Mobile