These three apps will save you a bundle on last minute hotel booking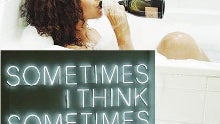 If you like to travel on a whim, or simply happen to get stuck in a city for the night without viable accommodation options, you will still have to splurge for a hotel/hostel/B&B stay, preferably on the cheap and comfy.
These days, there is no shortage of apps that can make your search for the nearest suitable place a breeze, as long as you find a data connection in the vicinity to check on things. In fact, you need to scan only a few apps to get the deal you want, some with unique filters that combine price, location and star category within one search, and we are listing three of those last-minute deal seekers below.
HotelTonight
Geared precisely towards last-minute bookings, HotelTonight will get you the best deals for the desperate or whimsy travelers. While the interface leaves something to be desired, the app can truly find you great rates on unfilled rooms, and is even available for Android Wear and Apple Watch, so you can track rate changes from the comfort of your wrist.
Hipmunk
While a relative newcomer to the discount traveling scene, Hipmunk is quickly setting itself apart not only as a booking site search engine and aggregator, but also by the innovative filters it can apply to your searches, like "Agony" for flights, which will list the ones with the decent takeoff times and the shortest leg durations, instead of the cheapest ones first. The same goes for its hotel searches, where the "Ecstasy" filter is a combo of the hotel room's prices, its location, and the number of stars given.
Trivago
While HotelTonight is mainly focused on the US market, the Europeans from Trivago have made one a one-stop-shop app for hotel and hostel bookings that can really save you a bundle, as it serves as a booking sites aggregator. Moreover, the app has one of the fastest, easiest to use interfaces we've come across in such apps, yet allowing you to filter by plenty of options.