These ten paid iOS apps are free for a limited time
2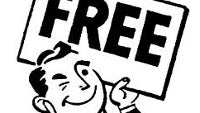 With the price of apps being what they are these days, anytime you can pick up paid apps for free, you should look at the list to see if there are any freebies that you want to install on your phone. The latest list includes ten iOS apps that normally have you reaching for your wallet or purse, but which are now free for a limited time only. With the clock ticking, let's get started!
The first paid app free for a limited time brings a feature offered on the
Apple iPhone 6s
and
Apple iPhone 6s Plus
to the
Apple iPhone 4s
,
Apple iPhone 5
,
Apple iPhone 5s
,
Apple iPhone 6
and
Apple iPhone 6 Plus
. We are talking about Live Photos. This is the feature that takes 1.5 seconds of video before and after you click the shutter button on the camera, allowing you to see 3 seconds of a picture coming to life using 3D Touch. Normally $1.99,
Live Master Pro
is free at the moment and allows you to choose between videos of three, five or eight seconds in length. And the photo can be taken at the start, middle, or end of the clip. Instead of 3D Touch, a long press brings your photos to life. 30 filters are included to make the videos really pop.
Regularly 99 cents, and now free,
Cloud Hub
is a document reader and File Manager that will support various files and numerous file types. You can save $2.99 by installing
Nanotech Notes
for free. This is a notes app that allows you to draw your ideas and thoughts. The image you create is synced to all of your devices. For example, things you've sketched about on your iPhone can show up on your iPad. Next up is
Hue Widget
. Usually priced at $1.99, this Hue controller is free for the time being. With this app, you can control the lights and "scenes" inside your home from your iOS device's Notification Center. And there is a version of the app for Apple Watch.
Wonderoom
is an extensive photo app that can handle just about all editing tasks. Normally 99 cents, the app is free at present. You can make a photo look sharper, or add a blur effect (there are up to five to choose from) when you want to sell speed. You can even pixelate an area if you need to keep an image private. There are plenty of in-app filters that add new effects to your photos.
Here is an app that many of you can use. At the usual price of 99 cents,
AnyScan
converts your handset into a mobile scanner. Now free for a limited time, AnyScan allows you to scan a document on the go, and then upload it to the cloud. If you use your iOS device to check the weather constantly, you should try
Weather Now
. Installing it free will save you $3.99. The app features a gorgeous 3D representation of Earth. CustomWeather provides the data, letting you know up to 48 hours in advance if you will need an umbrella when you go out. The app will give you sunrise and sunset times and features weather info on 80,000 cities.
Usually priced at $9.99,
Tank Super Wars
is a classic tank battle game that features over 200 levels, 5 difficulty levels and a custom playlist for the Apple iPhone 5 or higher. This game is a classic NES contest from the 90's. Want to see how smart you really are? Download
IQ Test Pro
Edition. You will be doing something smart by downloading it for free now, instead of paying the $1.99 that the app usually is priced at. There are two different tests including one with 39 questions that will give you your IQ and perhaps bragging rights inside your family.
The final paid app on the list is
Happy Truck: Explorer
. Priced normally at $1.99 and now free for a limited time, your task with this game is to deliver fruits to the marketplace even though the road is blocked. There are 25 levels and 27 different models of trucks that you can use. Get that produce delivered before they go bad!
Remember, these apps are free for a limited time. If you see any apps you like, snatch 'em up now before it is too late.
source:
LiveMasterPro
,
CloudHub
,
NanotechNotes
,
HueWidget
,
Wonderoom
,
AnyScan
,
WeatherNow
,
TankSuperWars
,
IQ Test Pro Edition
,
HappyTruck: Explorer
via
BGR