These iOS apps and games cost $0.99 for a limited time: Blek, Goat Simulator, Pixelmator, more
1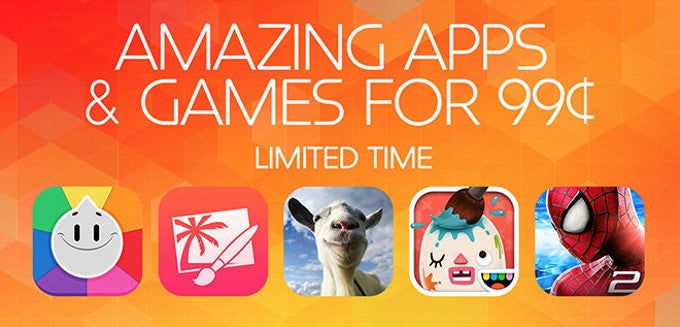 Deals, promotions, price reductions... who doesn't love these? Almost each and every week, we get treated to a round of notable iOS and/or Android apps and games that are available for less than usual and tote a smaller price tag.
Surely, we are among those who can't wait to get their hands on a sweet bargain, that's why we always try to get hold of the discounted app and games. But sharing is caring, that's why we usually try to do our best and inform you about these in a timely fashion.
Just yesterday, Apple rolled another limited-time section on the App Store that allows you to get any of the included apps and games for $0.99 each. Sounds cool, right? There are 24 items in the section as of now (we will list them right below).
As usual, it's important to say that these will be available for a limited time only, so if any of the apps & games below grab your interest, make sure to get it while you still can. Without any more ado, check them out below.
via:
AppleInsider