These are all the official iPhone 6s and iPhone 6s Plus color variants
7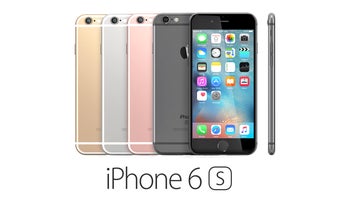 At first, there was the iPhone – an iPod-esque smartphone that drew attention with its silvery metal-made outfit. Next was the iPhone 3G, the plastic housing of which came in either black or white. It was succeeded by the iPhone 3Gs, which could also be had in either black or white. Same was the case with the iPhone 4 and the iPhone 4s. As for the iPhone 5, it did kind of shake things up a bit with its Black & Slate and White & Silver options, but still, it wasn't the color-infused iPhone we were hoping for.
The iPhone 5s, however, broke the colorless tradition by being available in gold as well – a bold new color for those who wanted to stand out. And at yesterday's Apple event, a fourth color was added to the palette. Yeah, we can simply call it pink if we wanted to, but the hue's official name is rose gold. And it looks pretty, doesn't it?
iPhone 6s colors
To sum up, the iPhone 6s series is available in Rose Gold, Gold, Silver, and Space Gray colors. To celebrate color, we've put together all of the iPhone 6s and iPhone 6s Plus color options in a single gallery. Check them out below and let us know which one you're attracted to the most!