These Encased Galaxy S8 and S8+ cases range from tough love to minimalism
8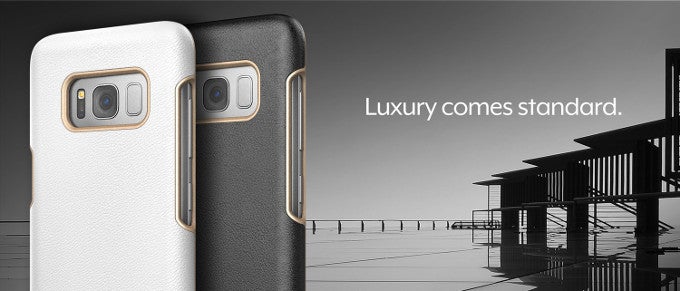 This story is sponsored by Encased. PhoneArena's opinions in this article have not been affected in any way!

Samsung unveiled a bunch of cases and intriguing accessories together with the newly-minted
Galaxy S8
and
S8+
, but, as usual, third-party makers filled the value-for-money void in no time with their own cases for the
Galaxy S8
flagship. The latest such collection comes courtesy of Encased, and includes a case for every taste and need, with Amazon pricing that is hard to beat.
SlimShield Armor ($15.99)
Available in: Black, Blue, Gray, Green, Rose Gold, Gold, Purple, Red, Periwinkle
Rebel Impact Armor ($19.99)
If you want something tougher, this series offers crash dispersion in the form of bubble webs that diffuse the impact strength, and absorb its energy, keeping it away from your glass phone inside.
The Rebal Impact Armor case is available in the following colors: Black, Blue, Green, Red, Purple, Pink, White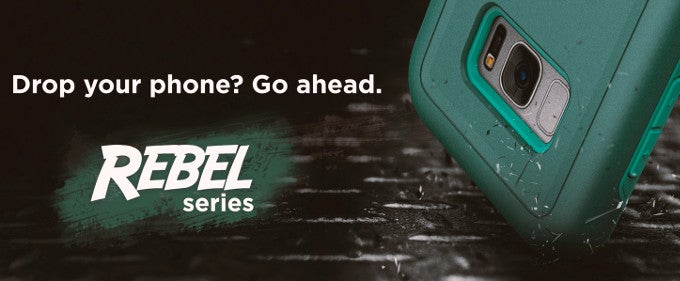 Scorpio R5/R7 ($24.99)
Other cases with the impact dispersion system in the series are the
Scorpio R5
, which offers dual-layer design, and the even tougher
R7
with pistol grip. These have been developed and tested in cooperation with Maverick Labs to arrive at their exclusive Impact Dampening System which is a shock absorbing grid acting from the inside to sing the phone lullabies when it hits the ground nestled safely in its own bubble grid.
This MIL-grade case can again disperse up to 90% of the shock energy that would otherwise hit the phone, and, given the Gorilla Glass 5 on the front and back of the Galaxy S8/S8+, this should be more than enough for the phones to remain unscathed even from shoulder-height drops.
Available in: Black, Blue, Gray, Gold, Rose Gold, Periwinkle, Red
Artura ($24.99)
Artura
set which sports vegan leather that is almost indistinguishable from its animal-derived counterpart. The cases in the Artura collection come with
screen protector
and a credit card holder to match.
The Artura case is available in: Jet Black, Oxford, Mahagony, Camel, Chestnut, Hickory,
Onyx
, Cobalt, Merlot Purple, Mulberry Red, Pearl
All in all, something for every Galaxy S8 or S8+ owner to wrap their precious in without breaking the bank, plus there's also the option to purchase each case with a belt clip as well, should you prefer this method of securing your phone. The cases' added protection comes with installation and problem support by Encased's team that they dub the "Extra Mile," too. Take a peak at all the models below, dressed up on an S8+ (the same set is available for the S8, too), and tell us which one you'd pick - are you a toughie, or the "less is more" type?