The rumors were true: Samsung trademarks Galaxy S6 and S6 Edge names in South Korea
8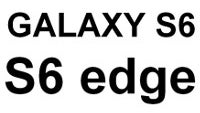 We've been calling Samsung's upcoming flagship devices Galaxy S6 and Galaxy S6 Edge as if their names were somehow set in stone, but the reality is that we only had a good reason to believe the first likely. The Galaxy S6 Edge, on the other hand, was nothing more than a rumor, reinforced by even more subsequent rumors. Today, however, we put an end to this – an S6 Edge
is
coming, and we only know that because Samsung just trademarked the name in South Korea.
Spotted by the folks over at
GalaxyClub
, the filing contains little else other than the application date (two days ago), the applicant, and the name in question (Galaxy S6 and S6 Edge). Interestingly enough, the 'Edge' part is actually in lowercase from what we're seeing, and the Galaxy branding is missing, but that could easily be just an inconsequential misstep by somebody at KIPRIS (Korea Intellectual Property Rights Information Service).
So long as we're on the topic of the Galaxy S6 Edge, it's worth pointing out that the S6 Edge will likely arrive touting a near replica of the standard Galaxy S6's specs sheet, much alike to the Note Edge and the Note 4. The only difference will be in the display area, where Samsung is rumored to be prepping
two
auxiliary side screens.
More as we get it.
Recommended Stories