The rugged Samsung Galaxy Xcover 4 goes official
6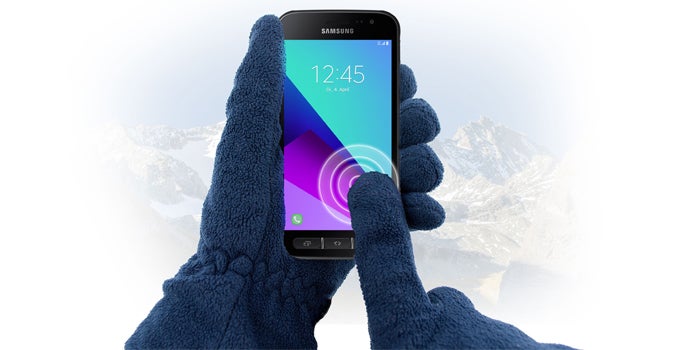 Samsung today unveiled another addition to its Xcover family of rugged devices, the Samsung Galaxy Xcover 4. Like its predecessors, the Xcover 4 is designed with durability in mind. The phone is IP68 certified, meaning it can withstand prolonged immersion in water at depths of up to 1.5 m, and is fully resistant to dust. Further, the Xcover 4 can sustain quite the beating and work in extreme temperatures, both low and high, as guaranteed by its US military rating (standard MIL-STD 810G).
As is the case with most rugged devices, the Samsung Xcover 4 does not offer cutting edge specs, and it doesn't need to. The Xcover 4 is equipped with a 4,99-inch 720p TFT display, backed by a 1.4 GHz quad-core CPU, 2GB of LPDDR3 RAM, and 16GB of internal storage (10.1GB available for use out-of-the-box), which is expandable via SD cards of up to 256GB. The phone is powered by a 2,800 mAh battery and features a 13MP primary camera coupled with a 5MP selfie shooter.
The Xcover 4 runs Android 7.0 and is fully usable with gloves, which is to be expected from a phone suited for use in extreme conditions. Samsung says the rear-facing camera is capable of taking pictures even in very difficult conditions, thanks to the phones military grading and the camera's high sensitivity to light.
Samsung Xcover 4 will be available in black only and is coming to Europe this April for €259.