The new 10.5-inch iPad Pro won't be announced until April
2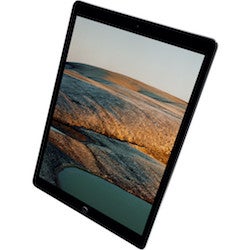 We're expecting Apple to announce new iPad Pro models at some point during the next few weeks, and as such, the rumor bill has been incredibly busy with trying to conjure up just what we can anticipate from this new hardware. A rumor that popped up this Monday suggested
Apple would be announcing its new iPad models as soon as next week
without any proper press event, and a new report from
DigiTimes
sheds a bit more light on exactly how Apple will go abut announcing this year's iPads.
In 2017, we should see three new iPads Pros - two updates to the existing 9.7-inch and 12.3-inch models and an all new variant with a 10.5-inch display. We speculated that Apple could announce the upgrades to the 9.7-inch and 12.3-inch iPad Pros next week with or without a press event, but that the company would be showcasing the new 10.5-inch unit at an entirely separate affair. According to
DigiTimes
, Apple has ordered manufacturers in Taiwan to bump up production for the 10.5-inch iPad Pro to this month of March as opposed to May or June as it was initially planned.
As a result of this change in the manufacturing timeline, Apple will reportedly hold an event at
the nearly finished Apple Park campu
s in April to announce the 10.5-inch iPad Pro and inaugurate the opening of the new headquarters. This information is said to have come from "Taiwan-based supply chain makers", so be sure to everything here with a grain of salt.
On top of all that, this Tuesday also saw four different
iPad Pro models being tested throughout both Cupertino and San Francisco
and another rumor circulating around about what colors the new iPad Pros will be available in and what their exact names will be. Speculation doesn't cease for an upcoming announcement from Apple, but here's to hoping we get can get some sort of official confirmation on things sooner rather than later.