The spaceship Apple Park campus will be Apple's new official HQ starting this April
46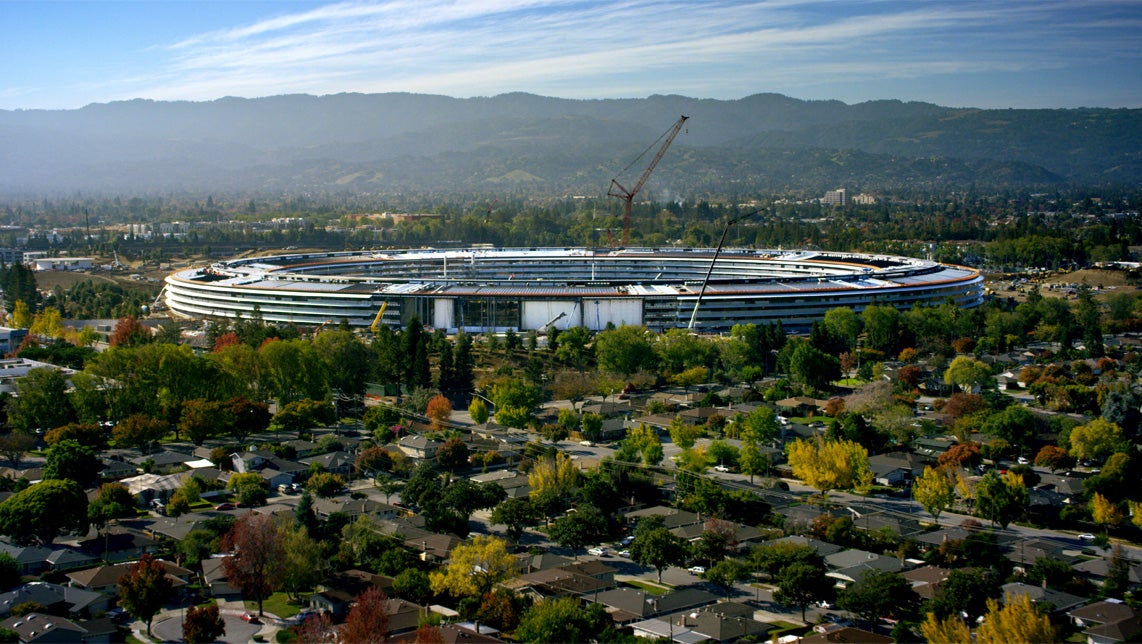 Apple is a company that's known for a lot of things. It pioneered the personal computer, revolutionized the modern-day smartphone, and is the reason why many of us own some form of tablet. Through all of the products that the company has kicked out, one thing that's undeniable is Apple's sense of design. With the exception of a few ugly ducklings here and there, Apple consistently produces items that are sleek, sexy, and oh-so pretty. Although we won't get our hands on the upcoming iPhone 8 for a few more months, something that will be launching this April is Apple's brand-new HQ - Apple Park.
Previously referred to as 'spaceship' and Campus 2, the company officially revealed the name for the new headquarters with the announcement that employees will begin moving into the new workspace this April. Apple Park still has a bit of work to be done, namely various parklands and other smaller buildings that will continue to be worked on throughout the coming summer, but the 12,000 some workers will begin to start the migration process in just a couple of months.
Apple Park was designed in conjunction with Foster + Partners, and along with being a true sight to behold, it's getting rid of more than 5 million square feet of concrete/asphalt to make way for 9,000+ trees that are native to the California area and resistant against any droughts that they'll likely face. Apple Park itself is 175-acres large, and the 17 megawatts of solar-powered panels present on top of the campus allows it to be powered by nothing but renewable energy. Furthermore, the naturally-ventilated nature of Apple Park means there will be no need for any sort of air conditioning or heating for nine out of the twelve months.

In addition to all of the green-centric implementations, Apple's also ensured that Apple Park is a place that employees will have no problem with going to work to each day. In the middle of Apple Park is a massive courtyard area that will provide employees with two miles of nature paths, a pond, meadow, and even an orchard. Those getting a paycheck from Mr. Cook will also have access to a fitness center that's more than 100,000 square feet large, and also present inside of the campus is a "secure research and development center."
"He [Steve Jobs] intended Apple Park to be the home of innovation for generations to come
Topping off Apple Park is a cafe and Apple Store that will be open to the public, and an auditorium that's positioned on the top of a hill that looks over the entirety of the new campus is fittingly named "Steve Jobs Theater." As per Apple's current CEO Tim Cook, "Steve's vision for Apple stretched far beyond his time with us. He intended Apple Park to be the home of innovation for generations to come."