The latest Google Earth update finally makes its way to iOS, 64-bit support included
0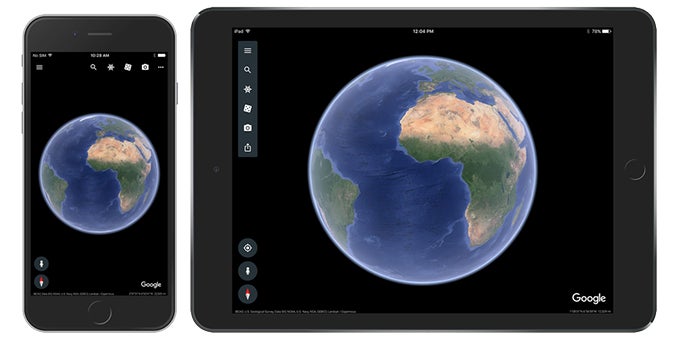 Stretch your memory all the way back to April, and you might remember Google launching
a brand-new version of its Google Earth app
(and website) for everyone to enjoy. But, as is usual, there was a small catch: the app was only available on Android, with an iOS version to be released "in the near future." And while we wouldn't call a four month time span exactly that, the app has nevertheless just arrived for both iPhone and iPad users.
The flagship feature of the new version is undoubtedly Voyager — Google's answer to the human tour guide. It's an "interactive stories feature" which gives users virtual tours of different destinations around the globe divided in six different categories.
Along with it comes the debut of the "I'm feeling lucky" button, which gives you a random location from a predefined list (or otherwise you'd end up in the middle of the ocean about 71 percent of the time. Using the button will also pop up a Knowledge Card with some brief info about the pace you're looking at, similar to the ones found in a regular Google search.
Along with those come improved 3D capabilities, which let users switch between flat and three-dimensional view with a simple two-finger swipe. In this mode users can also take "Postcards" of their current view — or in other words, screenshots with no interface present.
And lastly, the update also adds support for 64-bit architectures —
a necessary addition
if Google wants to keep its app working in come iOS 11's release.