App Store search no longer shows 32-bit apps; 64-bits only with iOS 11?
17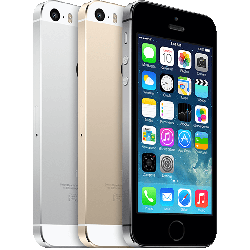 Just like the gentle nudge you do to your friend when you want him to see the guy holding the
Samsung Galaxy S8
next to you, Apple has been trying to get app developers to pay attention to its desires, Apple wants these code monkeys to write using 64-bit code only. The last gentle reminder was a comment from Apple that future versions of iOS wouldn't support 32-bit apps. But the time has come for Apple to give developers a more heavy-handed reminder.
So if you're Apple, the best way to get developers to remember anything is to hit them where it hurts the most, which is in their wallets. Apple has contractually agreed to certain payout percentages so those can't be changed. But what Apple has done is to remove 32-bit apps from appearing on search results for the App Store. That makes these apps somewhat invisible, which does have a negative effect on developers' paychecks.
There is some speculation that at WWDC (which starts this Tuesday, June 5th), Apple is going to announce that iOS 11 will support 64-bit apps only. That would make sense and explain why Apple is no longer showing 32-bit apps in App Store search results. Developers who don't get the message will end up losing their listing in the App Store.
The end of the line for 32-bit apps started with the
Apple iPhone 5s
in September 2013, which featured the Apple A7 chipset and its 64-bit CPU. Among iOS builds, iOS 7 was the first to run 64-bit apps.
And now Apple is expected to put the kibosh on 32-bits. The only advantage for iPhone users, besides the ability of apps to handle more complex math equations if needed, would be the ability of iOS devices to support more than 4GB of RAM. Considering that the
Apple iPhone 8
will have 3GB of RAM, that doesn't appear to be an issue now.
source:
Engadget