The final Android Nougat Developer Preview (version 5) released
23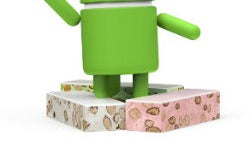 Very recently news came out saying the
final version of Android Nougat
could begin rolling out to users much sooner than expected and it looks like we're one step closer to that full release. Google has announced the Android Nougat Developer Preview version 5 is being released to beta testers now and has confirmed this will be the final preview version of the software.
Google hasn't released a proper change log for this final version of the Android Nougat Developer Preview so it's hard to say what exactly will be different, although Google does list the known issues with the latest update. Of course, the update certainly brings a number of bug fixes and improvements, so we'd hope Google squashed more bugs than it introduced. Version 4 of the Android N Developer Preview already included the final APIs, so developers can continue to update apps to make sure everything works.
Google has always said it planned to release the Android N full version in Q3, which would mean any time between now and the end of September. Still, that release would only be for supported Nexus devices, then it would be a race for manufacturers to get their updates ready to roll.
If you're in the beta program, let us know if you're seeing version 5 of Android Nougat because it has yet to hit our devices. And, let us know if you see any big changes.