Android 7.0 Nougat update reportedly "coming soon" to the Nexus 9 (and likely other Nexus devices)
5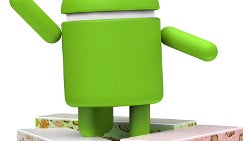 We all know that
Android 7.0 Nougat
should be released sometime later this year, but when exactly will that happen? Well, for now, Google doesn't have anything to share about this, but one Canadian carrier does.
According to Rogers, one of Canada's largest mobile operators, an official Android 7.0 Nougat update is "coming soon" to the
Google Nexus 9
tablet. We don't know what
soon
means here, but it could mean that the update will be available in a month, or maybe two (mind you, we're only speculating). Alongside the Nexus 9, the Nexus 6P, Nexus 6, Nexus 5X, and Nexus 5 will likely also be updated to Nougat at about the same time. Sure enough, an
Android N Developer Preview
has been available to download for months, but that's far from being the final version of Google's new OS.

HTC already confirmed
that it's going to bring Nougat to the HTC 10, One M9, and One A9, though it didn't say when. In any case, we're certain that Google's Nexus devices will receive the update first.
The first smartphones to run Android 7.0 Nougat out of the box (
two Nexus models
expected to be manufactured by HTC) could be announced as soon as September - in about two months. That's relatively soon, isn't it?