The cloud-centric Nextbit Robin smartphone is available for $199 off today
6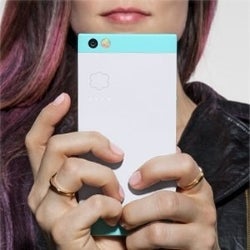 Amazon and other online retailers have decided to take $100 off the price of the Robin smartphone, taking the price tag down to $200. At this affordable price, the Robin does have a thing or two to offer. It has a refreshing design and it boasts a 5.2-inch, 1080p resolution screen. It's powered by the Qualcomm Snapdragon 808 processor, paired with 3GB of RAM and 32GB of storage. The handset also features a 13MP rear camera and a 5MP front cam, along with 100GB of cloud storage for free. The smartphone is available in Mint and Midnight colors.
The Nextbit Robin is known for its system of automatically placing the contents of apps you tend not to use very often inside your cloud storage, freeing up space on your smartphone for more valuable things. It's an useful addition that mostly works as advertised, although we wouldn't exactly call it a killer feature.
Still, the Nextbit Robin is a solid handset for the money. The deal won't be available forever, so take advantage of it if you are interested. Strangely, the offer is absent from Nextbit's official online store, but you can find it by searching in Amazon or eBay.
ALSO READ